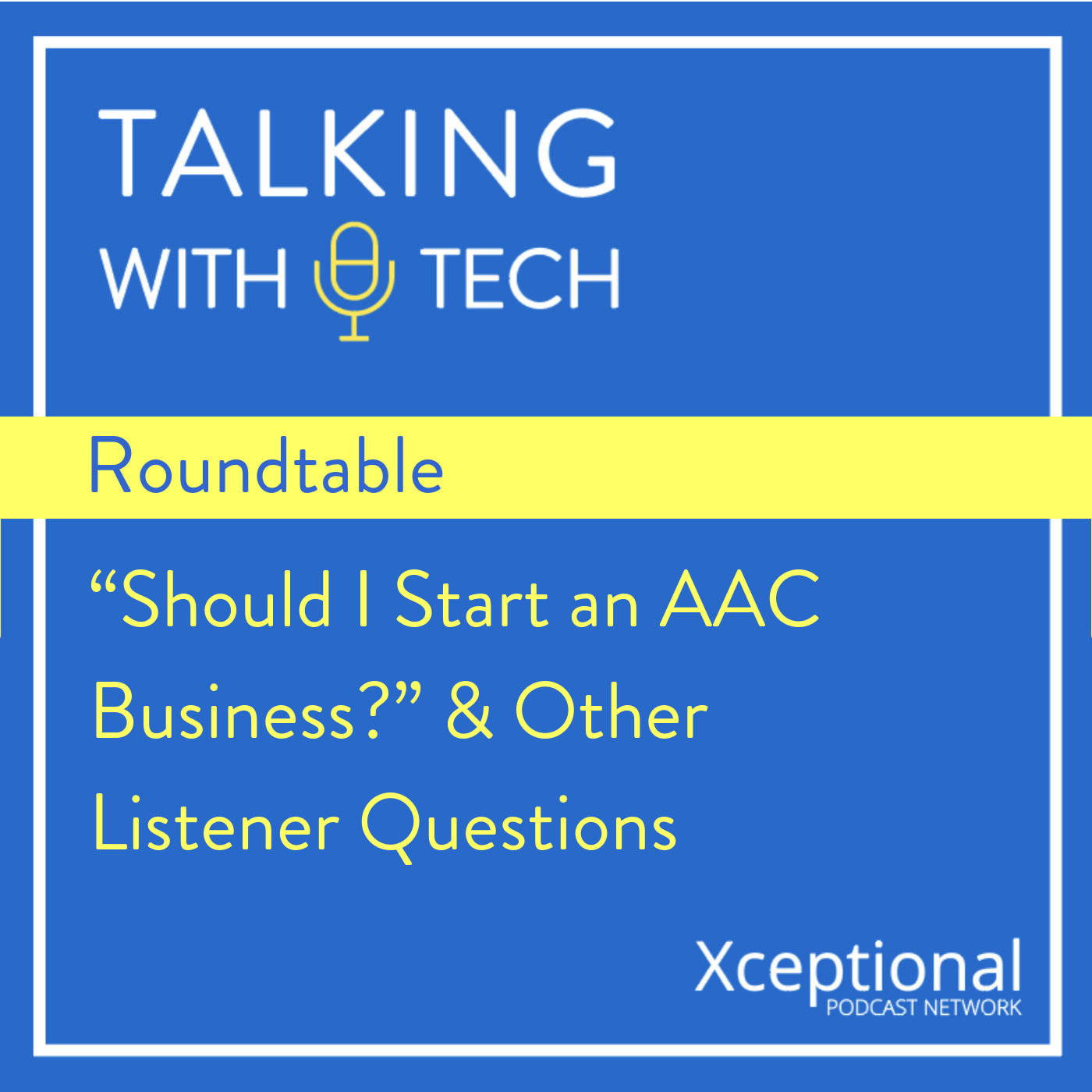 This week, the TWT team answers questions from our listeners! They address the following questions:
I've thought about starting an AAC consulting business, but I doubt at times that I have enough experience. What should I do?
What do you think about recent videos from Pyramid/PECS that seem to argue that we shouldn't introduce core words until a student has already learned a number of fringe words?
How can we best talk to parents about interventions that are not evidence-based, like the rapid prompting method (RPM), when the parent has a positive opinion about it?
This is one of TWT's most thought-provoking and interesting episodes. You won't want to miss it!
We want to know what you think! Join us on Facebook at Talking with Tech and on Twitter and Instagram (@talkingwithtech). Also, please subscribe and post a review on iTunes - it helps others to find us!
Links:
PECS & Core Vocabulary 1: http://bit.ly/PECSCoreVocab1
PECS & Core Vocabulary 2: http://bit.ly/PECSCoreVocab2
ASHA Position Statement on RPM: http://bit.ly/ASHARPM