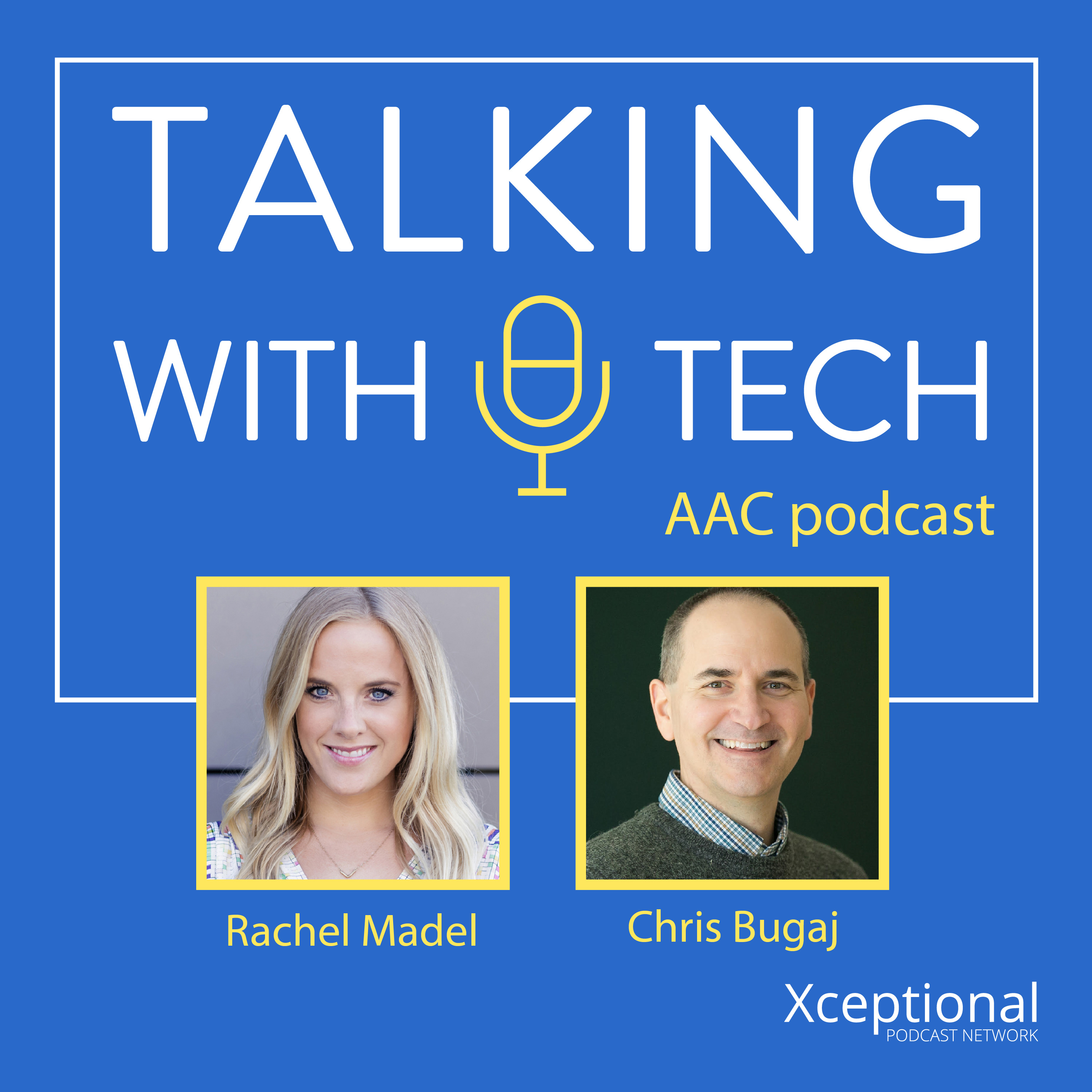 This week, we present the first half of Chris and Rachel's previous webinar from the AAC after Work conference that focused on digital storytelling. This week's portion provides an overview of AAC strategies, including expansion, core/fringe/personal core words, "stimming" on devices, using apps to support language, and more!
Before the interview, Chris and Rachel talk about how to deal with the awkwardness of taking a coaching approach with fellow clinicians who need help with AAC. Often, people expect a consulting approach where the "expert" solves their problem, but we know that a coaching approach utilizing reflective questions can help people come to conclusions on their own and they can have their own revelations. When other clinicians are asking for help, that can be really vulnerable and being asked questions might not be what they expect. We all need to remember to have a growth mindset - its more important to be able to learn new information and to know how to go and get it than it is to know every answer already. 
Key ideas this week: 
🔑 Expansion is all about taking language an AAC user has communicated and going up one more step. When teaching a child how to walk up the stairs, you don't yell down at them from the top, you are next to them and showing them what is coming next. Similarly, with language, we want to meet an AAC user where they are at and go to the next level. For example, if they say "on" we can expand that and say "turn on" back to them.
🔑 Treat multiple button presses on a device ( aka "stimming") with a "yes, and" approach like actors do in an improv comedy act. Interpret the button presses as something they meant to say on the device and expand upon that with them whenever possible. 
🔑 When using apps to support language, co-view the app together rather than just putting the app in front of the AAC user. Have them communicate what they want to see happen in the app to promote more communication, e.g., "what clothes do you want me to put on this character?". 
ATIA - AT Connected will take place this year Jan 25-28th and Feb 1-4th. There will be more than 150 courses covering AAC, Assistive Technology, Education, and more. Registrations options include full conference, single strand, one day, and even a free option! Go to atia.org/talkingwithtech and enter registration code ATIAVISION21 for 20% off of the full registration! Also, don't forget to check out Rachel & Chris virtual seminar at ATIA on Jan 30th and Feb 6th at bit.ly/TWTATIA21  
Help us develop new content and keep the podcast going strong! Support our podcast at patreon.com/talkingwithtech!
Visit talkingwithtech.org to access previous episodes, resources, and CEU credits that you can earn for listening to TWT episodes!