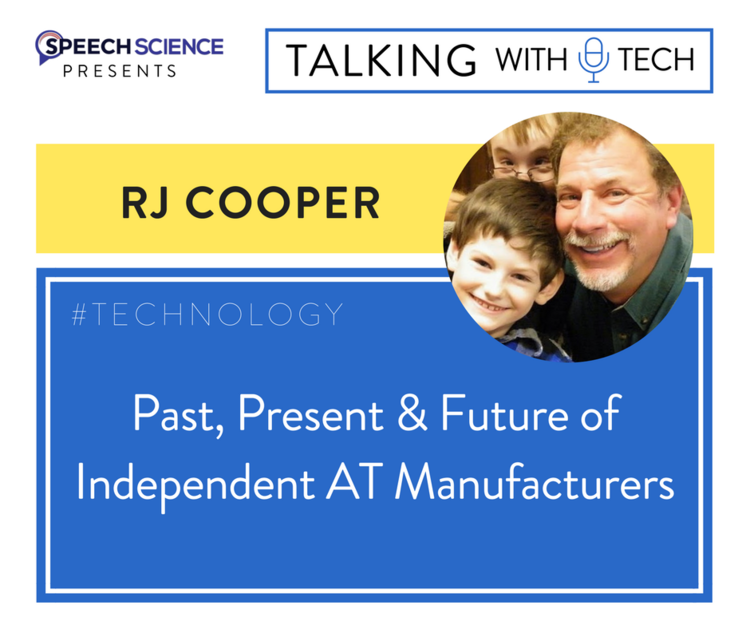 In this episode Talking with Tech's Lucas Steuber goes one-on-one with seasoned AT specialist RJ Cooper, from his early days doing it all himself to the future of the industry and the nature - logistically, philosophically, and ethically - of AT manufacturing.
Meanwhile, Luke, Chris, and Rachel talk about plans for the ASHA convention and properly introduce themselves after now airing four back-to-back episodes that have launched Talking With Tech - leading up to live events at ASHA!
For more information on RJ Cooper and Associates, see his store here and also the new email client he mentions in the podcast.
Thanks for listening! As always, contact us at tech@speechscience.org with any feedback and make sure to subscribe, rate, and share!