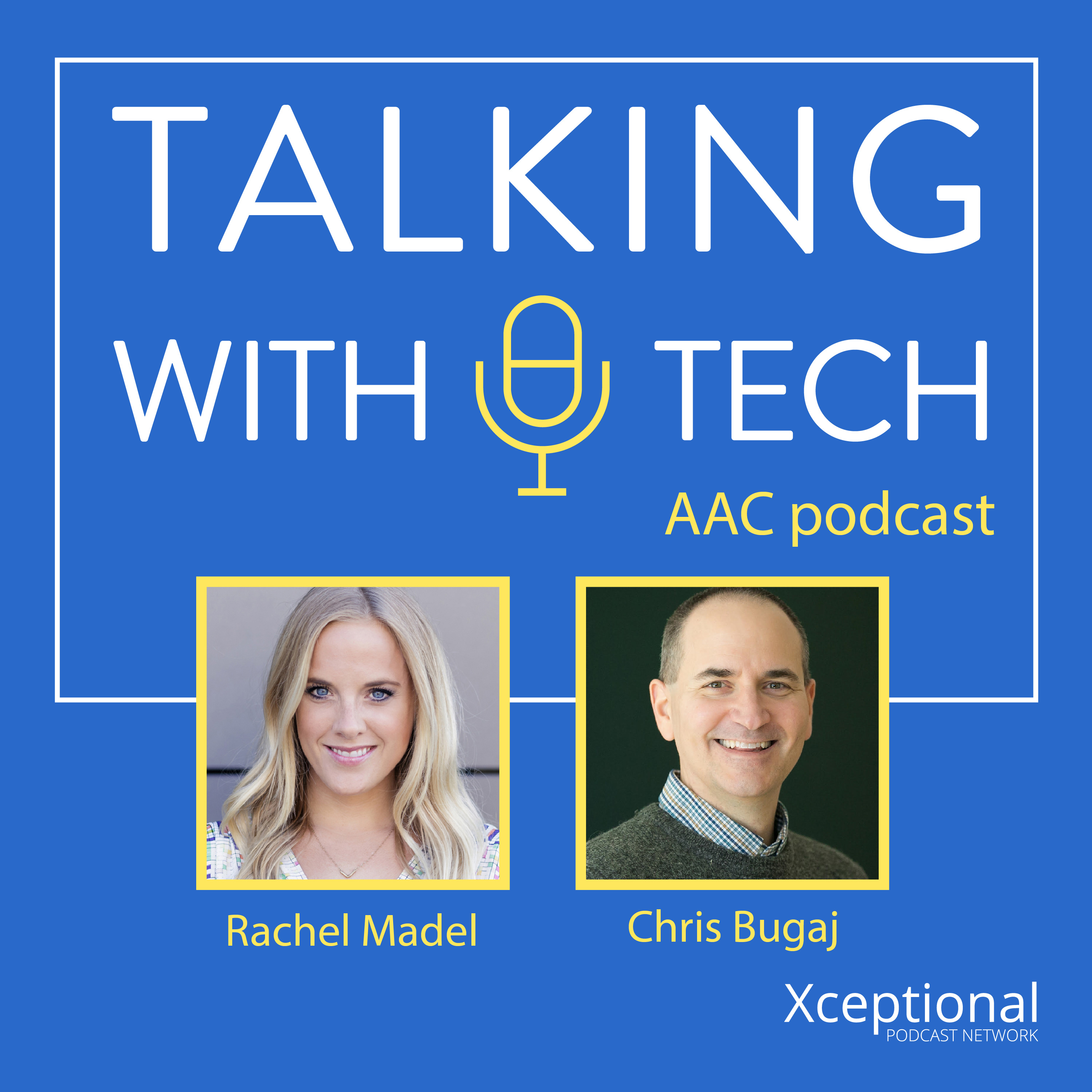 In this week's episode, Rachel, Lucas, and Chris are joined by Rachael Langley, AAC specialist, educator, and co-founder of the #TalkingAAC Conference. Rachael Langley is also a well known resource for AAC information on Facebook (@RachaelLangleyAAC). Rachael discusses her experience co-founding a successful conference, shares about working as an AAC specialist in the schools, and speaks about her experience using social media and online groups to spread the word about AAC implementation! 
Questions addressed this episode include: Why is it important to start conversations about AAC with others? What is one of the biggest roadblocks to working with AAC in the classroom? How can we help teachers, staff, and parents increase modeling with AAC users? How can we help parents and teachers who are afraid of "doing it wrong" when they are modeling AAC?
We want to hear what you think! Join us on Facebook at Talking with Tech and on Instagram and Twitter (@TalkingWithTech). Also, please subscribe on iTunes and give us a rating - it helps others find us!