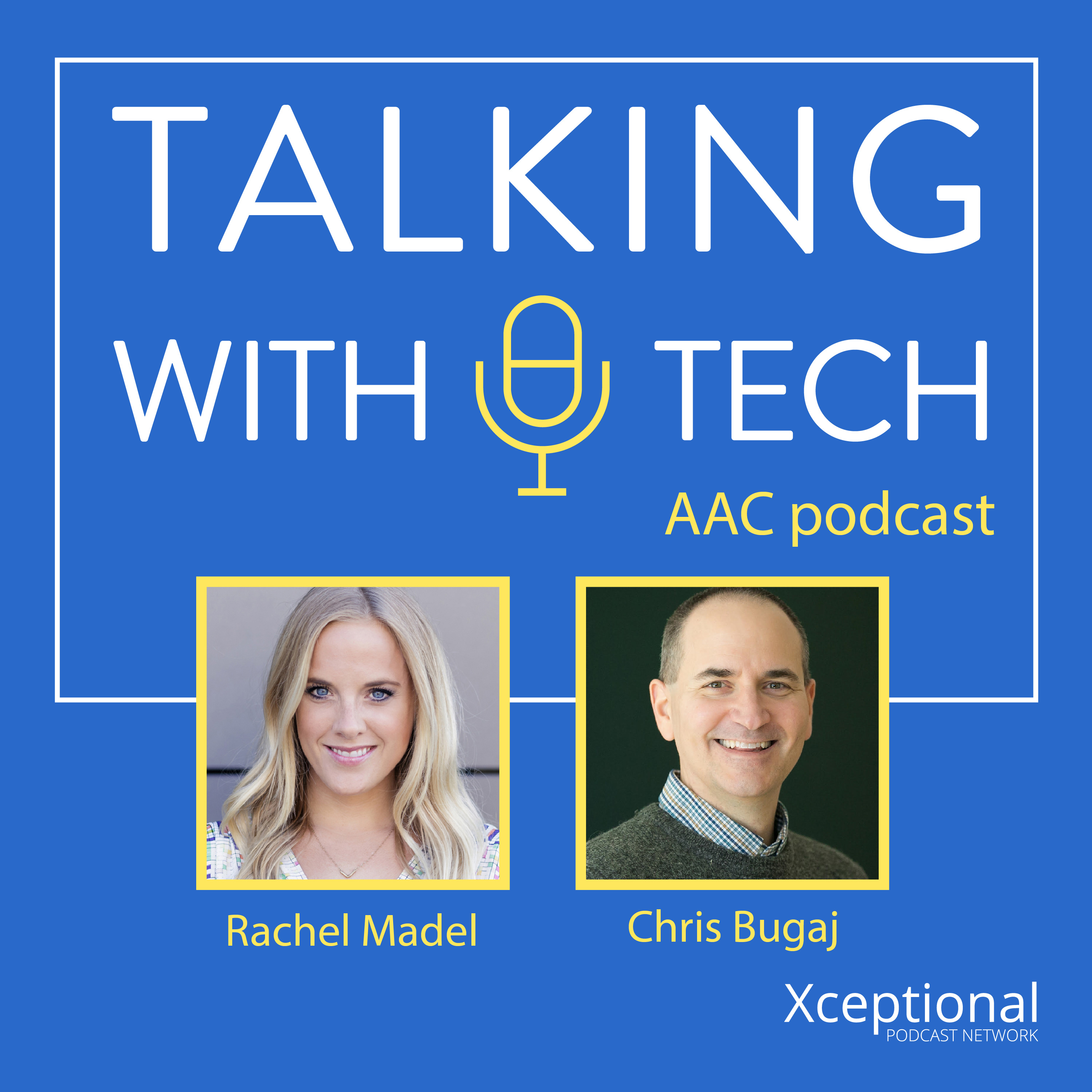 We need your help to keep Talking with Tech going strong! If you are a loyal listener, please support our podcast at patreon.com/talkingwithtech.
This week, Chris interviews Matt Levac of ACCEL and David Reno of Southwest Human Development about making assistive tech and developing the "Makers of Change AT Challenge". Matt and David discuss why making AT for each child can be so important, how recent technology like 3D printing has changed AT making, and how they leveraged the technical expertise of local students through the "Makers of Change AT Challenge"  to solve real problems for people with disabilities. 
Before the interview, Rachel and Chris connect about getting clients to communicate with carrier phrases and doing fun and silly activities to engage students. They also discuss their experience finding their creative flow in therapy or writing, and how it can be a powerful way to produce a great deal of creative content.
Key ideas this week:
🔑  The Makers of Change AT Challenge takes advantage of the technical skills of students to work on real-world problems facing people with disabilities. One year, students integrated internet-connected sensors into equipment so therapists could get better data about how equipment is being used.
🔑 The Makers of Change AT Challenge is looking for teams across the country to get involved next fall to work on the challenges independently and send in their solutions remotely. Learn more at Atmakerschallenge.com. 
🔑  Access free AT resources and "Open AT" solutions at www.makersmakingchange.com and atmakers.org.
Visit bit.ly/twtpod for access to previous episodes, resources, and CEU credits that you can earn for listening to TWT episodes!