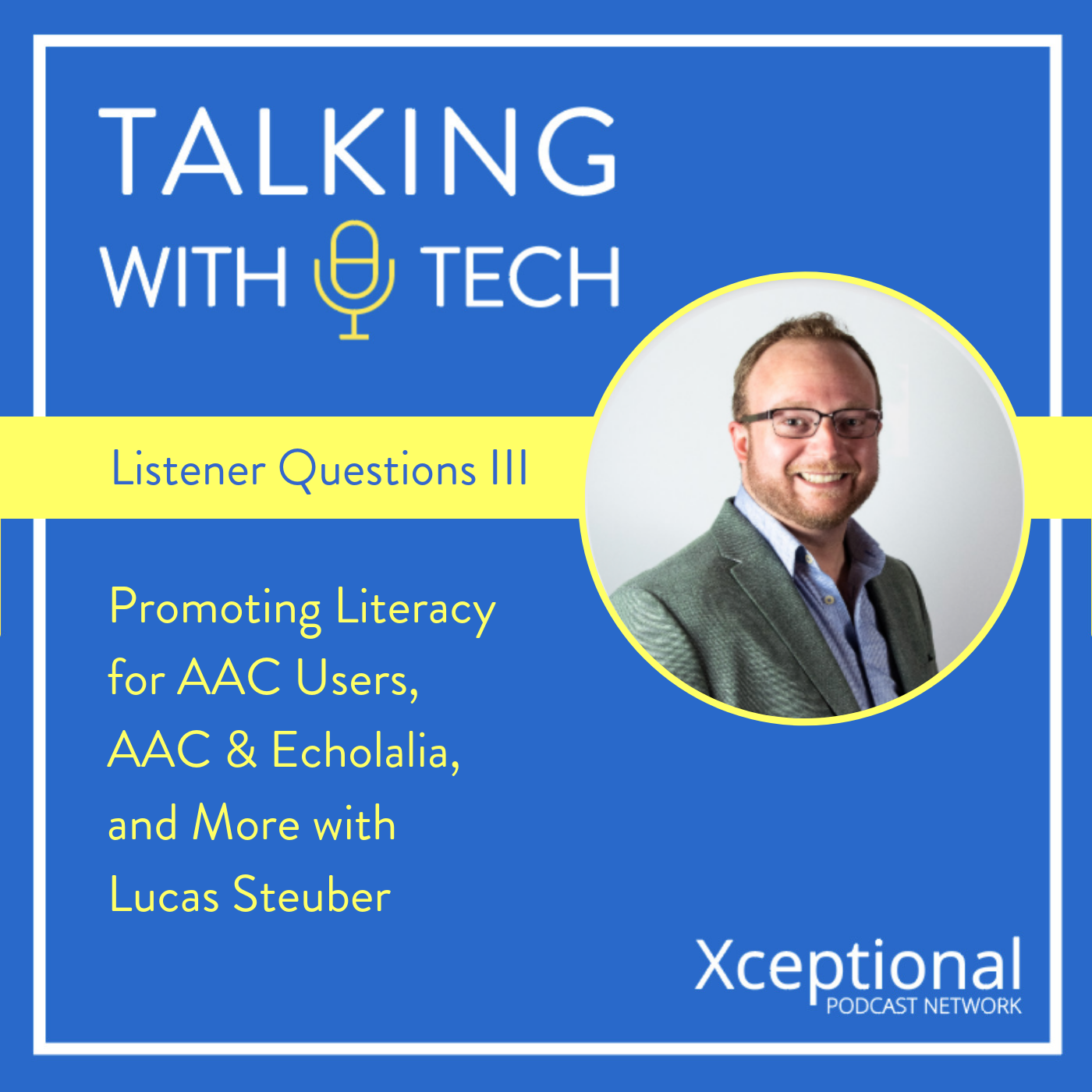 This week, Lucas Steuber of Tobii Dynavox returns to help Chris and Rachel answer questions from our listeners! 
Key ideas this week include:
🔑 Ideas for supporting an eye gaze user's as he enters a magnet high school for game and app development.
🔑 Advice for a person whose client uses AAC and appears to display block-like disfluencies.
🔑 Strategies for promoting literacy, including incorporating the use of bluetooth keyboards.
For show notes, links to resources, past episodes, and more, visit bit.ly/twtpodcast. To earn CEU credits for listening to past episodes of TWT, head to bit.ly/techceu!