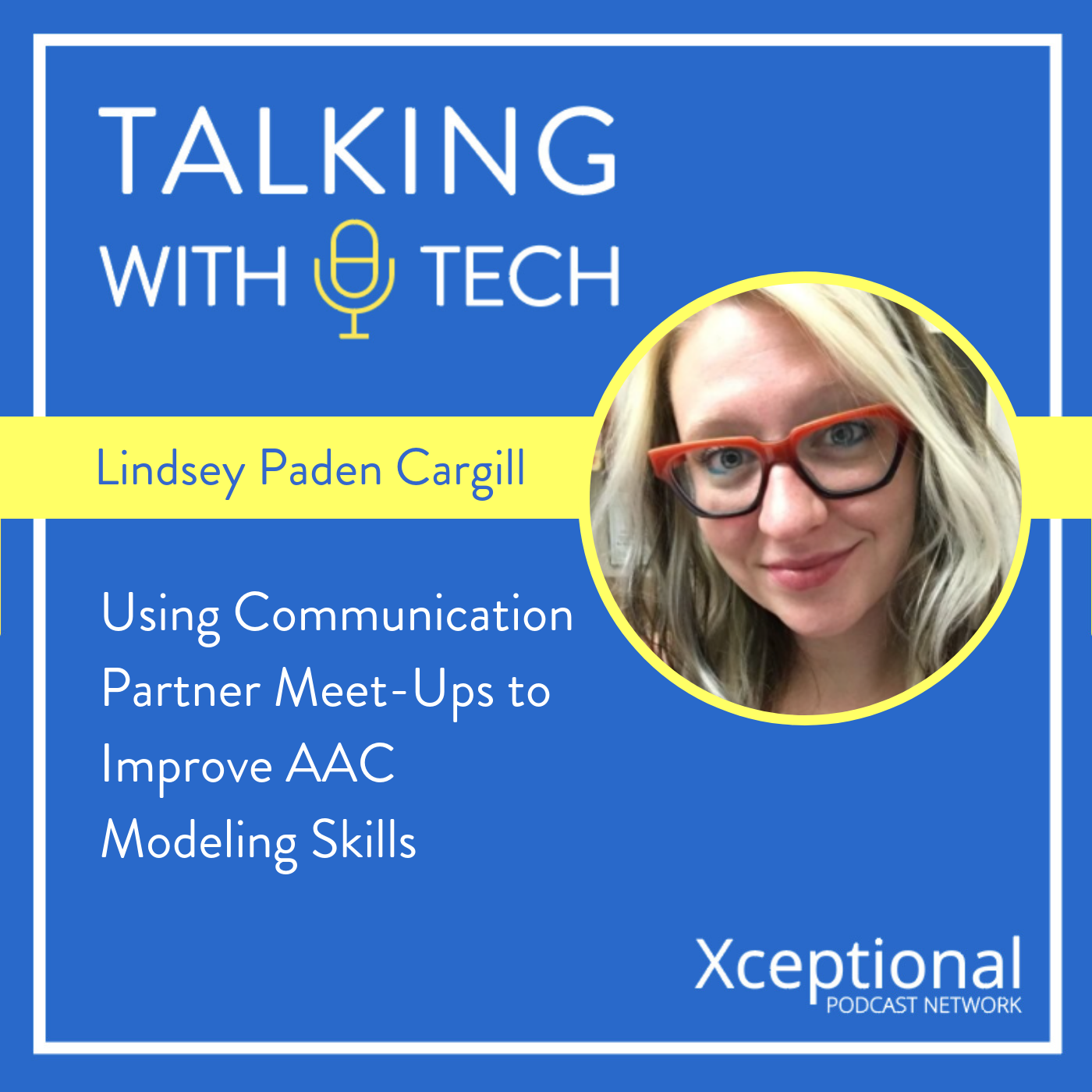 The TWT team is joined this week by Lindsey Paden Cargill, a speech-language pathologist and AAC specialist who works at Bridgeway Academy in Columbus, Ohio! Lindsey is the creator of the Chatterbox Challenge, an event that seeks to improve the modeling and prompting skills of caregivers and teachers of children who use AAC. During this challenge, caregivers and teachers communicate in a social setting using their student's AAC device and no oral language!
Before the interview, Rachel and Chris share some modeling "tips and tricks" for AAC communication partners that can be used to improve modeling and prompting. Some of these tips include:
Using an AAC app's search function instead of visual scanning when looking for a vocabulary word,
Modeling for the student at their language level (or one step above),
Coordinating "core word of the week" at home and in the classroom,
Using peers and siblings as modeling "buddies," and
Using "scripts" describing how to model a particular book to increase AAC modeling during shared reading time.
Following this discussion, Chris connects with Lindsey Paden Cargill to talk about her work with AAC and the Chatterbox Challenge! First, Lindsey shares about how her efforts to improve modeling among teachers led to the creation of the Chatterbox Challenge, and how parents became motivated to become involved as well. Next, Lindsey and Chris discuss how the Chatterbox Challenge teaches modeling by asking caregivers and teachers to use the devices to communicate.  AAC communication partners learn how powerful a robust AAC system can be and how these systems can be used for more than basic requests. Finally, Lindsey discusses some of the rules for the Chatterbox Challenge, and how listeners can start a Chatterbox Challenge of their own!
We want to know what you think! You can connect with us at our Facebook group Talking with Tech, on Twitter, and Instagram (@talkingwithtech)! Also, please subscribe and post a review for us on iTunes- it helps others to find us!