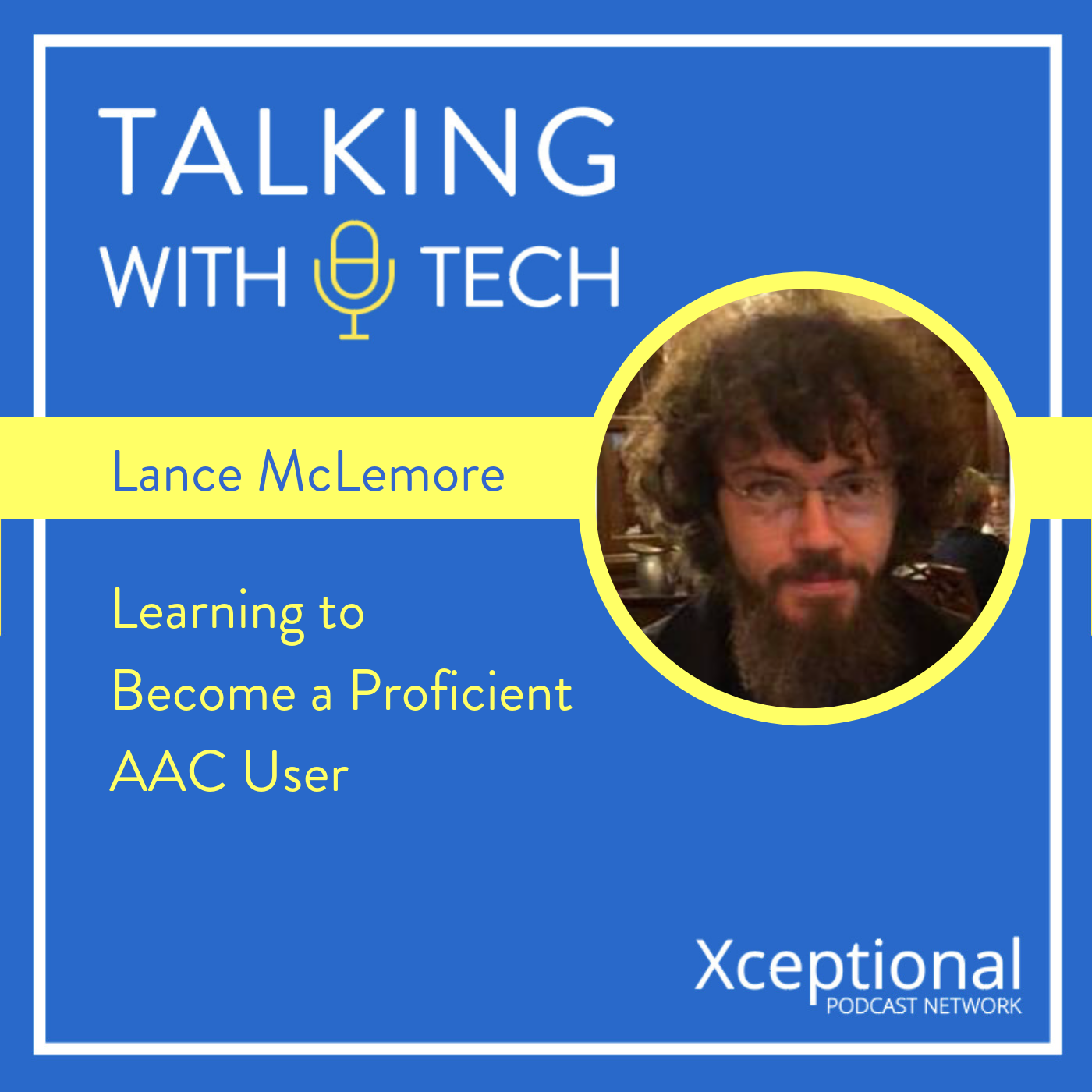 In this week's episode, Chris interviews proficient AAC user and Prentke Romich Company (PRC) Ambassador Lance McLemore! Before the interview, Chris is joined again by his wife, Melissa Bugaj! Melissa and Chris discuss the first ever International #ATChat, which focused on AAC and Access. Next, Melissa discusses her recent experiences with students who use AAC. Melissa shares about learning to increase wait time, how AAC devices are helping users to demonstrate competencies for alternative assessment, and how a student self-regulated his behavior by protesting on a device.
Following this discussion, Chris interviews PRC Ambassador and AAC user Lance McLemore! In Lance's role as Ambassador, he attends conferences and speaks to different groups about his experiences using Lamp Words for Life. The interview is played in real time so our listeners can hear how quickly he accesses his device – it's amazing! Lance shares how he taught himself to use Lamp Words for Life, how practice has helped him improve his rate, and why he believes motor planning is so important to using an AAC device successfully!
Links:
Questions and responses from the first International #ATChat on AAC and Access!
Lance has an upcoming free webinar with the Center on AAC & Autism! Register at https://prentrom.pages.salesfusion.com/Implementing-LAMP-April-Webinar-Series