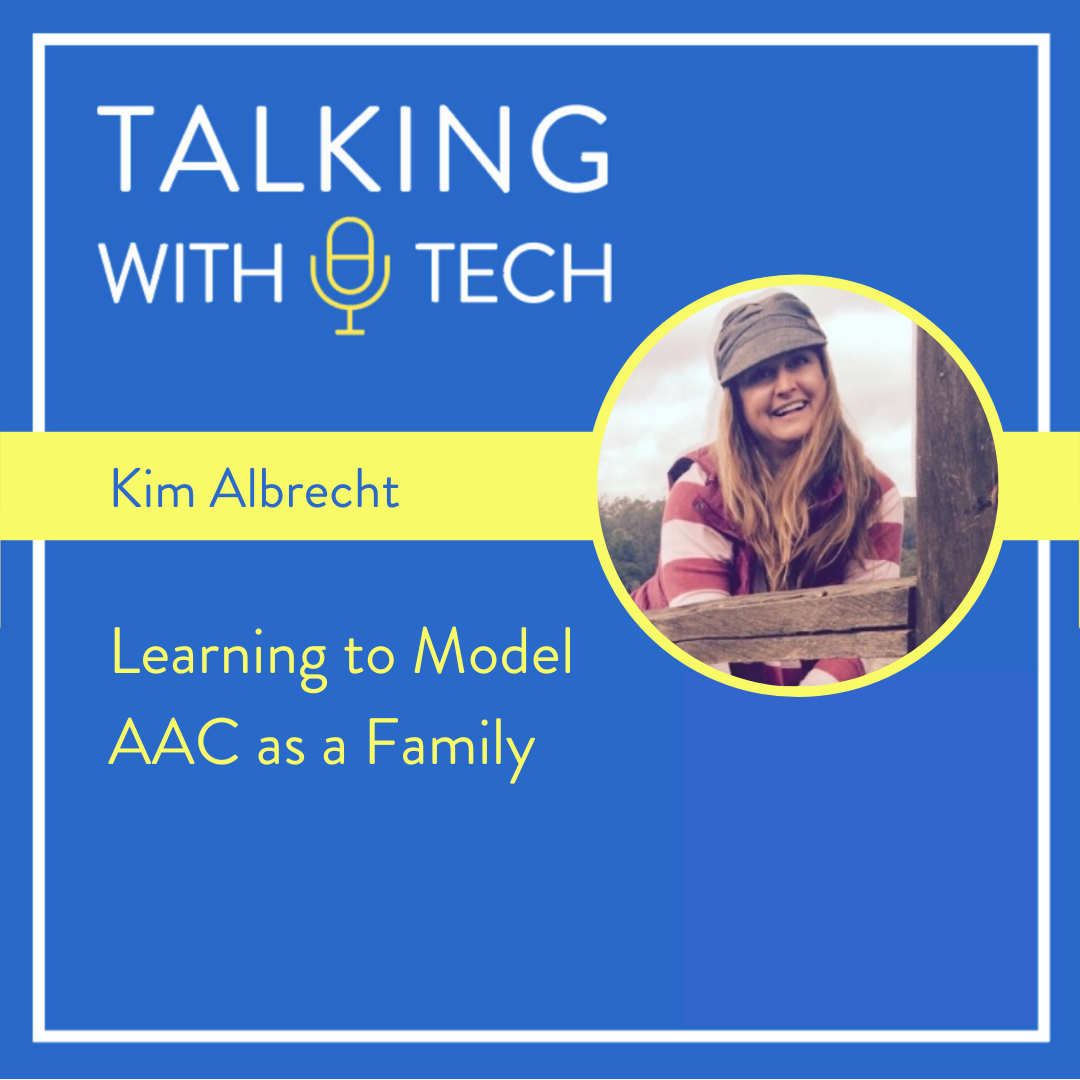 This week, Chris interviews Kim Albrecht, host of the LOMAH podcast and mother of two teenage daughters, one of whom is a minimally-verbal AAC user with autism. Kim shares about how her family came to embrace AAC for her daughter, the importance of siblings and peers modeling AAC, the idea behind the LOMAH podcast, her upcoming podcast series on literacy instruction for people with disabilities, and more!
Before the interview, Chris and Rachel share an excellent idea from TWT listener and Patreon member, Bill Wallace. He suggested using a "sabotage series" -putting desirable items and undesirable items in a bag, then taking them out one by one and talking about them. This can a fun way of reinforcing the concept of both "yes" and "no". Rachel and Chris also discuss finding the middle ground between following the child's lead and setting up certain situations (e.g., communication temptations) to practice particular vocabulary words and concepts.
Key ideas this week:
🔑 Treat AAC vocabulary on a well-designed AAC device like a sudoku puzzle - if you get stuck and/or don't like where a word was placed, consider that you just haven't figured out why it was placed there and don't jump to the conclusion it was put there randomly or by mistake. 
🔑 It took Kim time to embrace using the AAC device all the time at home. If she could do it again, she would have started using the device and modeling AAC at home right away.
🔑 One reason it's so important to train families about AAC is they are often the most consistent factor in the student's life over time. Given the many SLPs, teachers, and aides that work with a student during their education (with varying degrees of experience with AAC), training the family will often lead to better and more consistent AAC implementation in the long term.