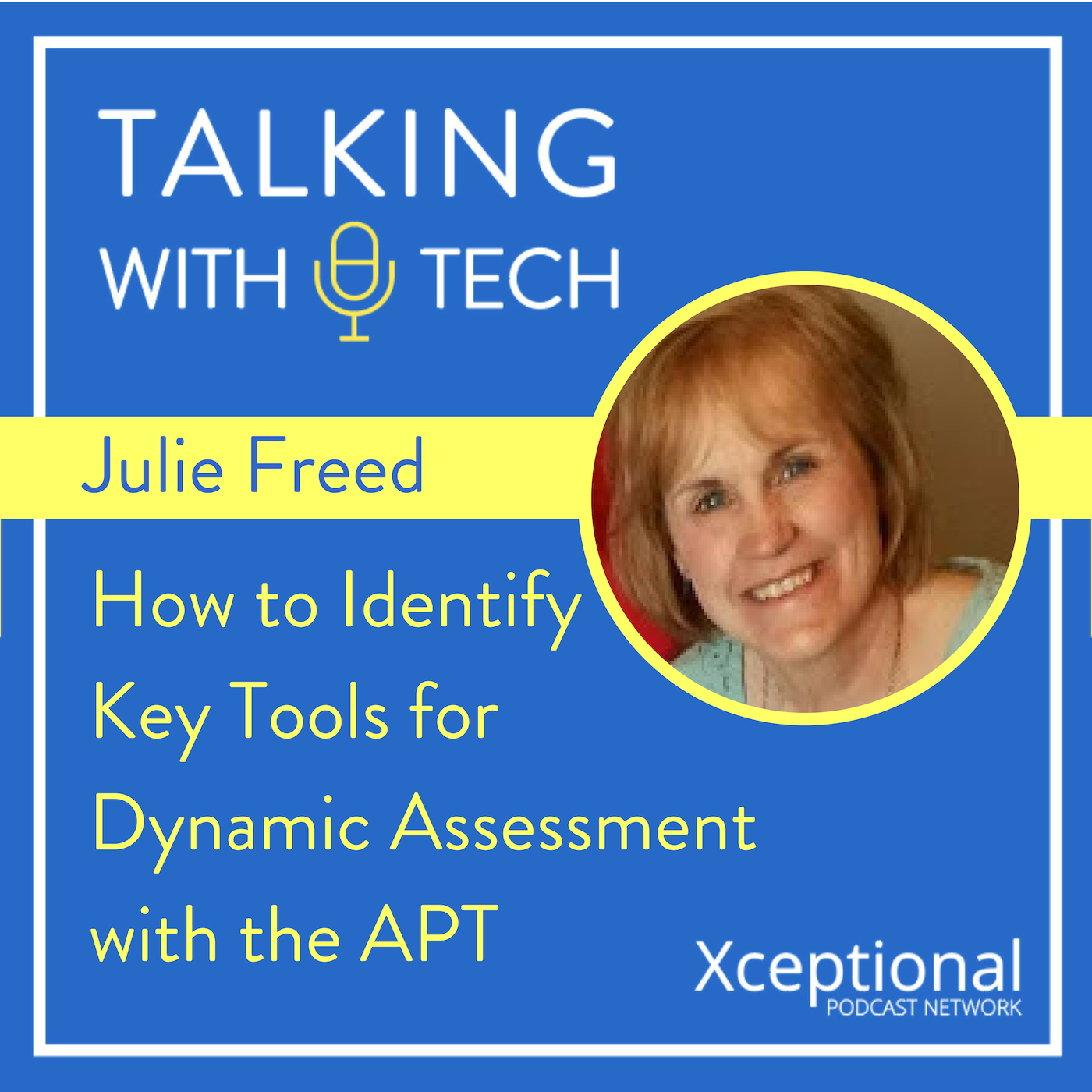 Talking with Tech is joined this week by Julie Freed, an SLP and school-based AAC specialist who helped create the AAC Planning Tool (APT)! Before the interview, Rachel and Chris discuss two communication assessments, the Continuum of Language Expression (COLE) and the Dynamic AAC Goals Grid (DAGG-2). Chris discusses his role in the creation of the COLE, what they considered when making it, and how it can be helpful when assessing emergent communicators. Rachel follows this with a discussion of the DAGG-2 and how it is similar to, and different from, the Communication Matrix. Rachel and Chris also chat about out how these assessments can be used as a baseline to determine the effectiveness of AAC implementation and measure student progress.
Next, Chris interviews Julie Freed, the Assistive Technology/AAC Resource Team Lead at Grant Wood Area Education Agency in Cedar Rapids, Iowa. Julie is the co-creator of the APT, a "menu" of AAC assessment tools that helps to guide the dynamic assessment process. It provides key tools to use as part of this process, including communication sampling forms and communication partner worksheets, that are suggested based on the student's symbolic communication ability. Julie shares about why the APT was formed, the advantages she has seen from using it, and how it has helped to increase AAC competency and interest for many teachers and staff in her area!
We want to know what you think! Join us on Facebook at Talking with Tech and on Twitter and Instagram (@talkingwithtech). Also, please subscribe and post a review on iTunes - it helps others to find us!
Links:
Continuum of Language Expression (http://bit.ly/colegooglesheets & http://bit.ly/lcpscolepiktochart) 
AAC Planning Tool (http://bit.ly/APTbinder)
Dynamic AAC Goals Grid (log into mytobiidynavox.com, then follow this path: Community >> Resources >> AAC Goal Writing)
"Golden Rules of AAC Competency In a New Era of Communication" Course by Lucas, Chris, & Rachel: (http://bit.ly/GoldenRulesofCompetency)