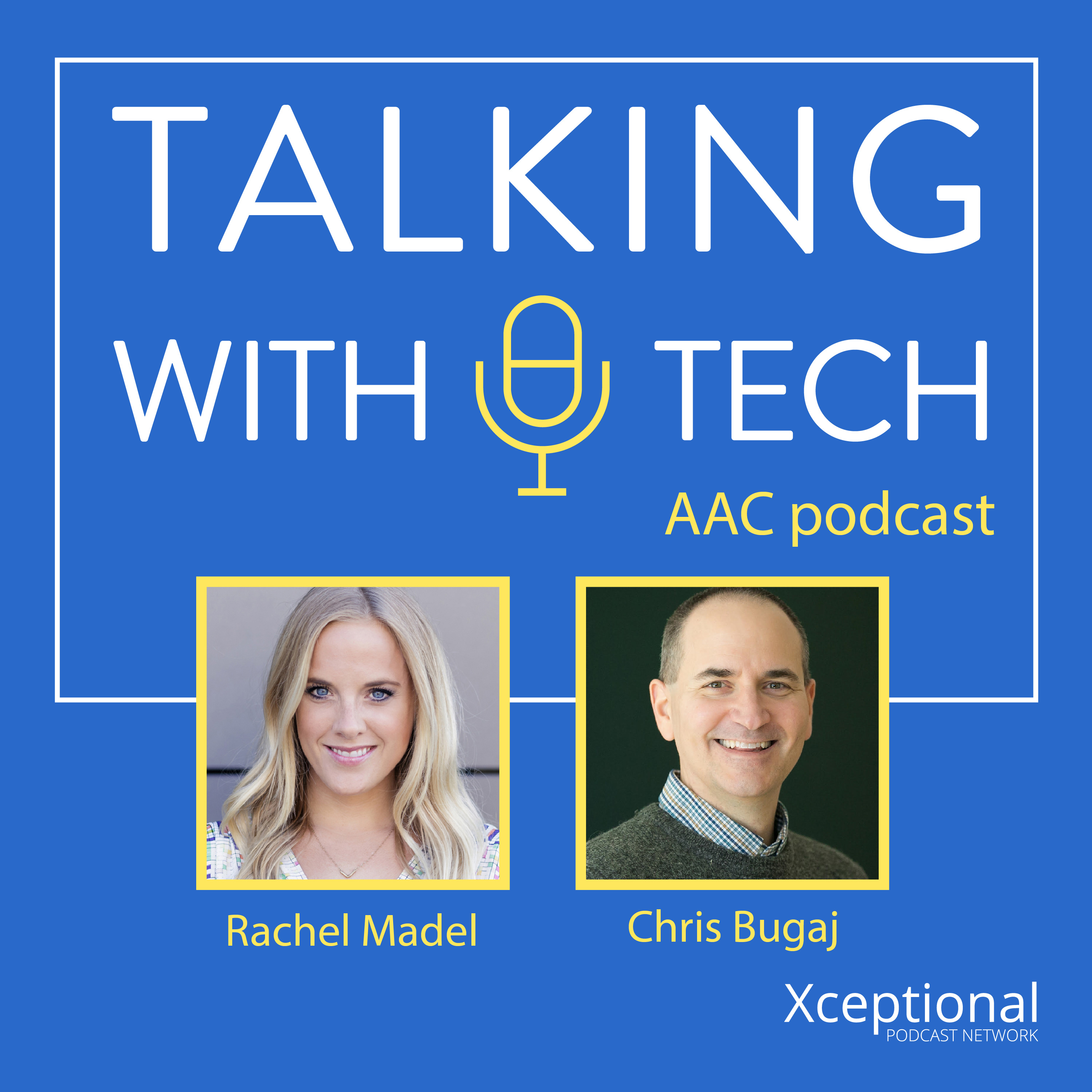 Interested in earning CEU's for this podcast? Check out the course at bit.ly/twtcorepd.
In this week's episode, Chris and Rachel talk about balancing administrative tasks, service delivery and direct communication with parents and caregivers.  Chris discusses ATIA and a session called "AAC Spotlight" where clinicians get a chance to present a problem with AAC implementation and then discuss different possible solutions.  The TWT team discusses therapist and educator transitions that happen when a student progresses through their education, and how parents can help maintain effective services during and after these changes.  Chris mentions several easy online tools (piktochart.com and easel.ly) for making infographics as well. To conclude, Chris and Rachel describe how future SLPs  can participate in the SLP2B conference presented by XceptionalED (xceptionaled.com/slp2b), and how to earn CEU's for the "Talking with Tech" podcast at bit.ly/twtcorepd.
Next, Rachel interviews Jason Lehmbeck, an app developer and parent of a child with complex communication needs! Rachel and Jason discuss Special X, his new online pilot platform that acts as a child's digital binder for parents to keep all important documents together.  Jason has also created a team to interact with parents in order to help them navigate and better collaborate with educators, therapists, and government agencies. Jason hosts a podcast, "Who Lives Like This" with Elizabeth Aquino, that focuses on issues relevant to caregivers, advocates, and furthering disability rights (wholiveslikethispodcast.com).  During the interview, Jason discusses a therapist that took extra time to discover his son's motivations and preferences, and how that positively impacted speech therapy for their son.  Rachel and Jason also talk about how SLPs can help parents "see the future" in their children's communication.
Bonus -  For a free AAC Transitions worksheet by TWT's Michaela Ball, visit https://www.teacherspayteachers.com/Product/AAC-Transition-Sheet-4342513
We want to know what you think! You can connect with us at our Facebook group Talking with Tech, on Twitter, and Instagram (@talkingwithtech)! Also, please subscribe and post a review for us on iTunes - it helps others to find us!