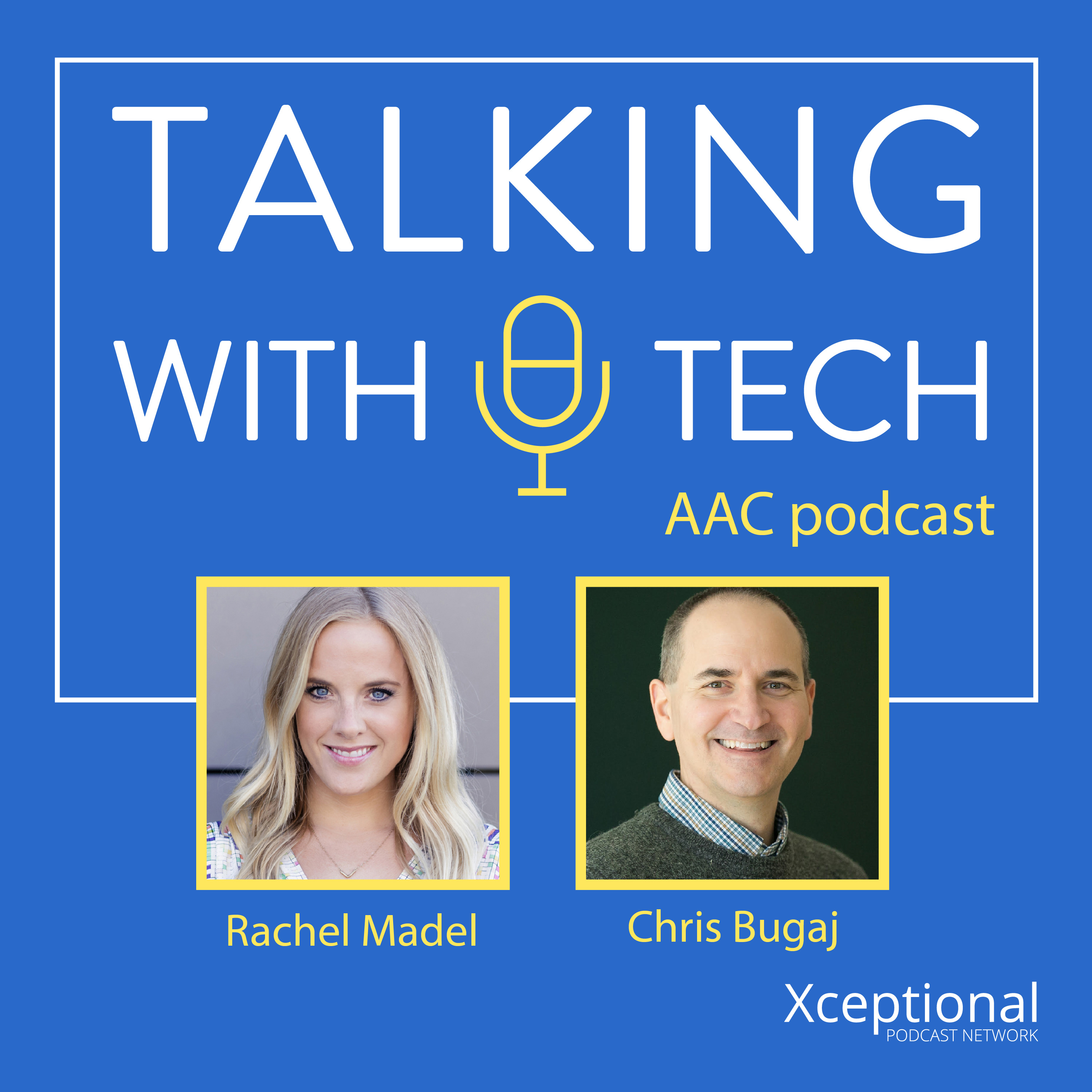 We need your help to keep Talking with Tech going strong! If you are a loyal listener, please support our podcast at patreon.com/talkingwithtech.
This week, the TWT team is proud to present more of Rachel's interviews from ASHA 2019! Before the interviews, Rachel chats with Chris about meeting all of the TWT fans at ASHA, how great it was to be part of something that is helping others, and talking with AAC user Hannah Foley. After that, we hear from:
🔑 Adriana Lavi - Dr. Lavi is the author of the Clinical Assessment of Pragmatics, Assistant Professor at Loma Linda University, and founder of the Lavi Institute. Dr. Lavi talks about creating and standardizing the CAP with her husband, why video-based assessment of non-verbal language is so important to pragmatics, and using auditory-visual bombardment to teach how to read facial expressions.
🔑 Debbie Brooks - the very funny host of SLP Wine and Cheese podcast talks about going from a job as a comedy writer to working as an SLP, why she is a "productive procrastinator", and how she got started with the podcast. 
🔑 Matt Hott - the host of the SpeechScience podcast checks in briefly to talk about being at the XceptionalEd booth and working with ASHA SEALs.
Visit bit.ly/twtpod for access to previous episodes, resources, and CEU credits that you can earn for listening to TWT episodes!