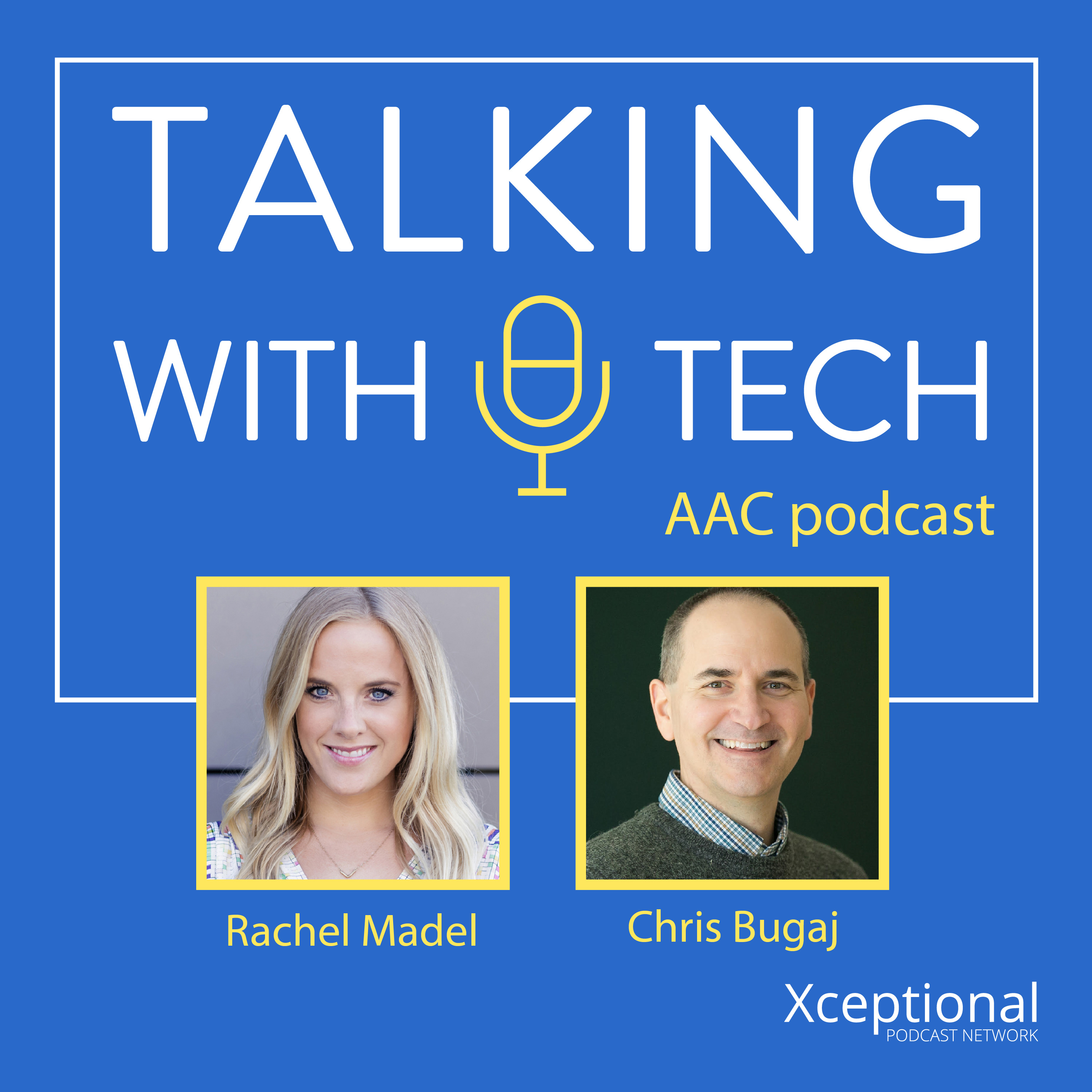 We need your help to keep Talking with Tech going strong! If you are a loyal listener, please support our podcast at patreon.com/talkingwithtech.
This week, the TWT team is proud to present Rachel's interviews from ASHA 2019! Before the interviews, Rachel brings on her #1 fan, Mama Madel, to chat with her and Chris! After that, we hear from:
🔑 Lynsey Lobdell and Brie Norton discuss their presentation about four foundational components to ensure authentic communication across all environments: 1) Improved team communication to promote a collaborative environment; 2) training; 3) support; and 4) culture.
🔑 Maria Kotsonis, host of SLP's Wine and Cheese Podcast. Maria talks about hosting, working with her co-host Debbie Brooks, why she loves listening to different podcasts and learning while she does other things, and more!
🔑 John Kim - talks about his presentation about the SETT framework and how to incorporate AAC into the classroom curriculum. He shares about utilizing Student, Environment, Task, Tool framework to make a self-guided questionnaire for service providers to help highlight needs. He talks about working with teachers and SLPs who are not as familiar with AAC. 
🔑 Andrea Paulson - undergrad student at Middle Tennessee State at ASHA for the first time. She shares about her favorite talk and a upcoming conference at her school with keynote speaker Celeste Roseberry-Mckibbin on Saturday Feb 29th.
🔑 Nicole Tripp - discusses presentation about tracking data to drive change for AAC service delivery, working with administration with data to promote funding and training, evaluation of your own district, collaboration with teachers, and more!
🔑 Daisy Clay talks about creating SimpleAAC to respond to the issue of providing a device without implementation by providing guidance for parents, teachers, and others using the acronym SimpleAAC. It stands for Show, Interesting, Pause, Language, Exploration, Always available, Add words (expansion), and Commenting.
Visit bit.ly/twtpod for access to previous episodes, resources, and CEU credits that you can earn for listening to TWT episodes!