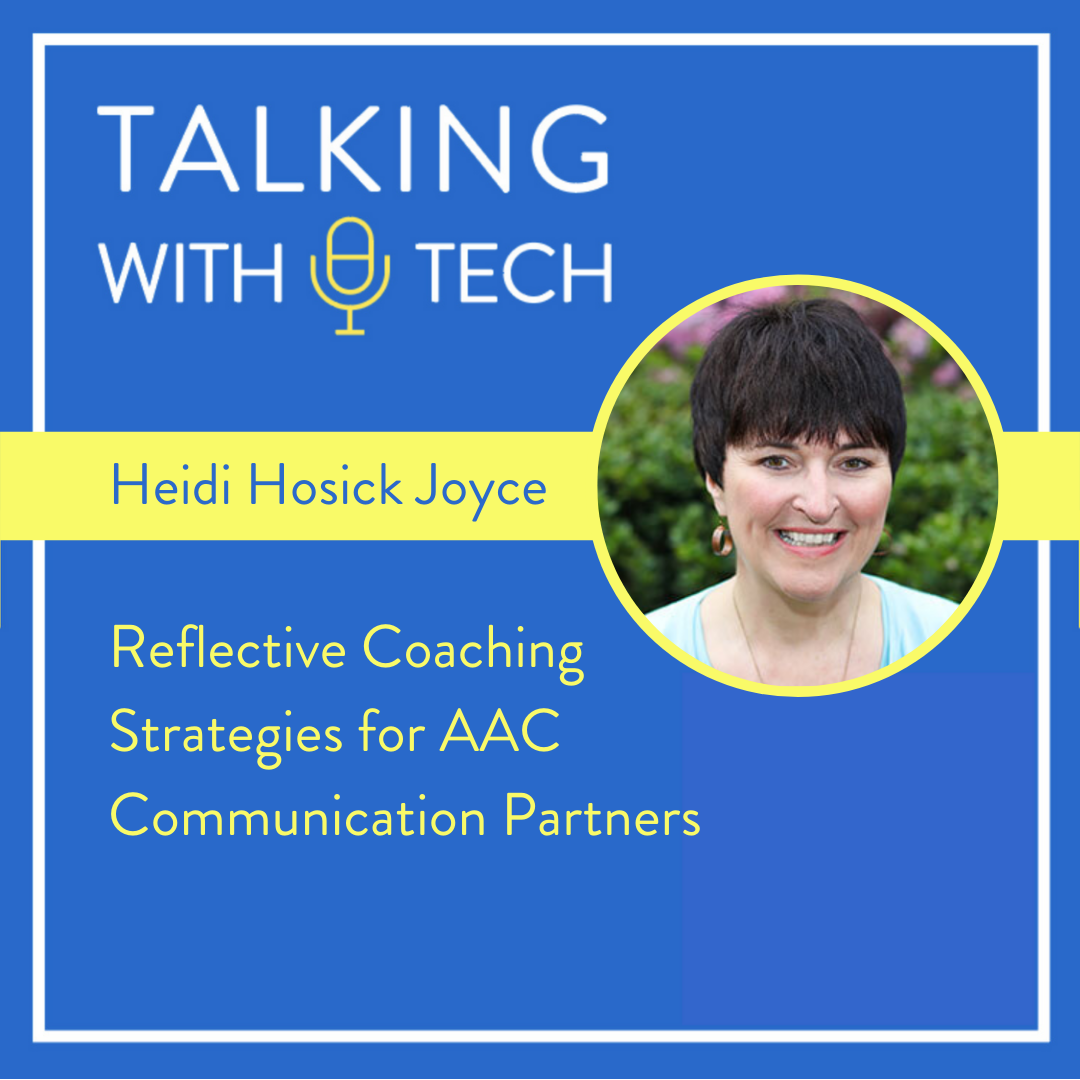 This week, Chris interviews Heidi Hosick Joyce, an SLP and specialist in both AAC and Autism Spectrum Disorders. Heidi and Chris discuss some of the differences between coaching in sports and coaching AAC communication partners, including "reflective coaching" - helping someone to change what they are doing at the level they are capable of. They talk about the importance of building a positive relationship, giving positive reinforcement, and using "I wonder" phrases to encourage self-reflection amongst communication partners. Heiti also discusses PACT, a "low dose" therapy method that includes therapists using video to coach care givers how to support their autistic child's social communication at home and in the community. Find out more here. Heidi also shares about her survey for SLPs who support AAC users -  learn more at redcap.link/AACtraining
Before the interview, Chris discusses his upcoming session for Closing the Gap with Shaun Pearson and Katie Robertson called "Voice and Choice -- Learning Made Fun Through Interactive Choose Your Own Adventure Games". This session will focus on all the ways that generative language and core words can be encouraged playing "choose your own adventure" games. Rachel shares a strategy for logging an AAC user's spontaneous language - you can use a virtual assistant (e.g. Alexa, Google Home) to create a communication log all day long whenever communication occurs.
Key ideas this week include: 
🔑  Help communication partners to reflect on what they did when working with the student - there is a temptation to focus only on what the student is doing.
🔑 One reason "consulting" doesn't work is because you don't always have the context to totally understand something you witness. Feedback based on incomplete information can cause interpersonal problems and lead to incorrect advice.
🔑 Use videos. When something is going well, you can send to parents. Then your example can act as a training model for them (e.g. longer wait time). 
🔑 We can better move the needle towards AAC proficiency if the family and school staff understand where an AAC user's language level is at, meet them there, and push them to improve to the next level.
Help us develop new content and keep the podcast going strong! Support our podcast at patreon.com/talkingwithtech!
Visit talkingwithtech.org to access previous episodes, resources, and CEU credits that you can earn for listening to TWT episodes!