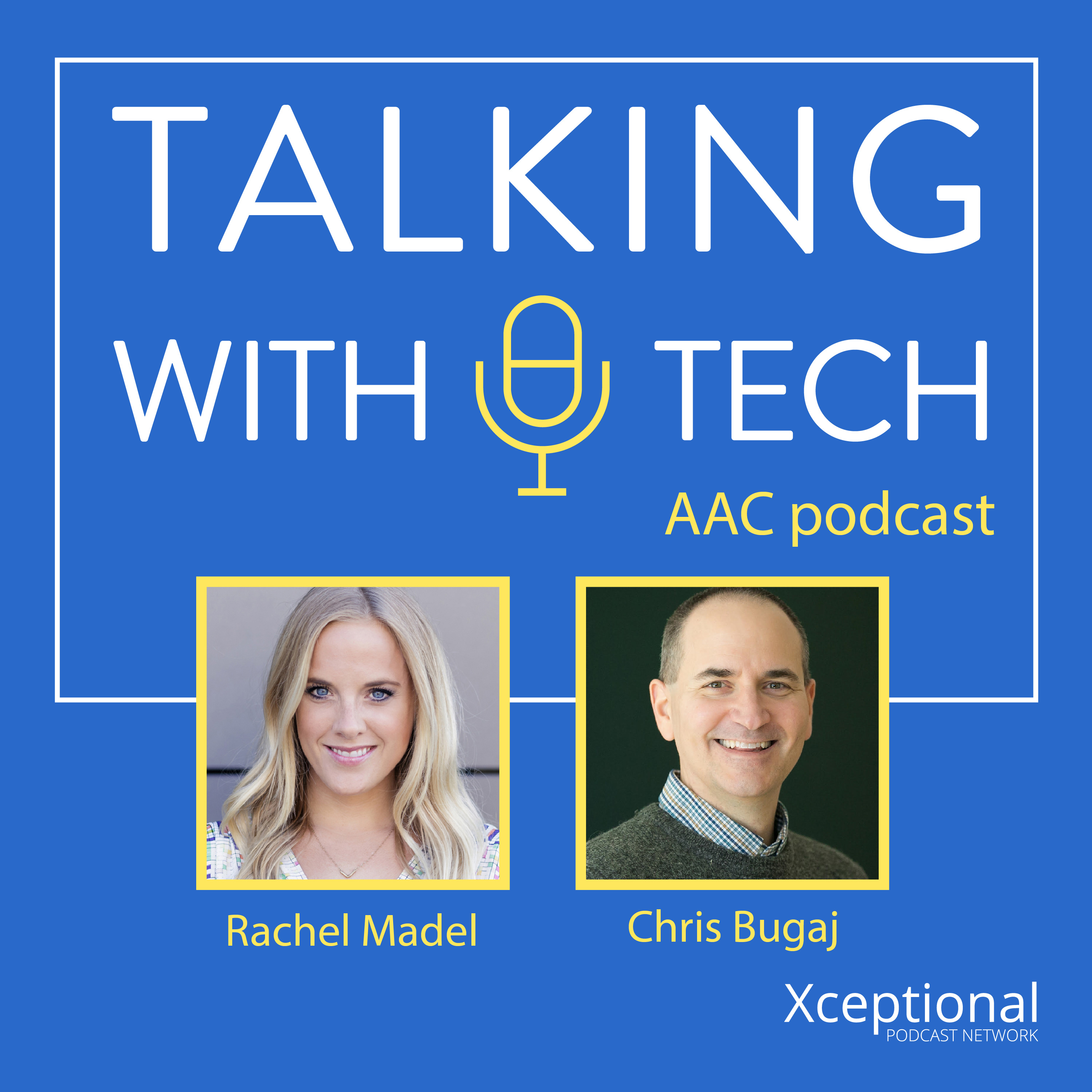 This week, we have the privilege of presenting Rachel's interview with Hannah Foley, a senior at University of Illinois who is pursuing a career in Assistive Technology & AAC.  Hannah has cerebral palsy and is an incredible adult AAC user who works as an ambassador for Saltillo!
 Before the interview, Rachel & Chris talk about Christine Derse's article, A Call for Consistency in AAC Picture Systems. Rachel and Chris discuss their agreement that using different symbols sets can be confusing at times, but note it isn't clear a universal symbol set would lead to better modeling. For example, adults often use labels, rather than pictures, when modeling, and once a motor plan is in place the pictures become less important.
Key ideas this week:
🔑 Initially, Hannah was against using AAC because she felt her dedicated device was unsightly and it made her feel even more different. Working with Matt Baud, she came to see the importance of communication for her independence and started using an iPad.
🔑 Response time is incredibly important when communicating with an AAC user - it is critical that we give enough time to respond and become comfortable with silence. 
🔑 People often assume that Hannah is intellectually impaired, can't go to college, or manage her care independently because she uses AAC. This is, of course, totally incorrect!
We need help from our listeners to keep Talking with Tech going - please support our podcast at patreon.com/talkingwithtech.
Visit bit.ly/twtpod for access to previous episodes, resources, and CEU credits that you can earn for listening to TWT episodes!
Resources
Hannah Foley's blog post - Overcoming AAC Resistance: Communication is Key.
Schlosser, R. W., Brock, K. L., Koul, R., Shane, H., & Flynn, S. (2019). Does Animation Facilitate Understanding of Graphic Symbols Representing Verbs in Children With Autism Spectrum Disorder?. Journal of Speech, Language, and Hearing Research, 62(4), 965-978.