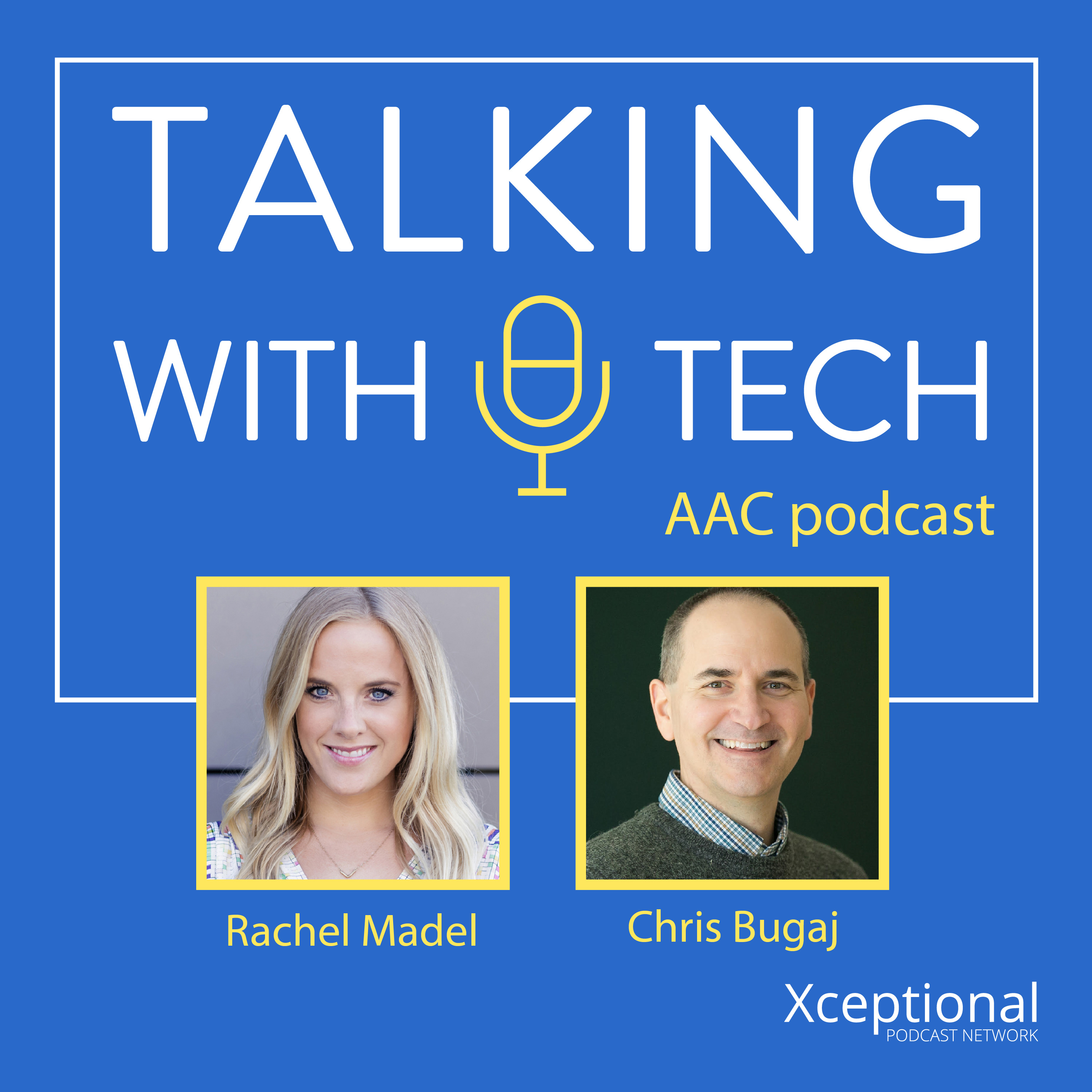 This week, Rachel interviews Erik Raj, a Speech-Language Pathologist and app developer. about using apps to make language development more motivating and fun! Rachel and Erik discuss picture-manipulation apps to get students laughing, telling stories with the my story app, making passive screen time more active, teaching students to comment and not just request, integrating parents into therapy with the superherofx app, and more! Learn more about Erik at Erikxraj.com and on Instagram @erikxraj
For extra apps and hacks from Erik Raj and to enter to win Erik's Your Face Learning apps, become a TWT Patron at patreon.com/talkingwithtech!
Before the interview, Rachel and Chris discuss their presentations on AAC in the Cloud: Chris's presentation on robots and coding for core language, and Rachel's presentation with Lauren Enders on attention-grabbing tools. They also share about some of the other interesting presentations from this year's AAC in the Cloud conference.
Visit talkingwithtech.org to access previous episodes, resources, and CEU credits that you can earn for listening to TWT episodes!