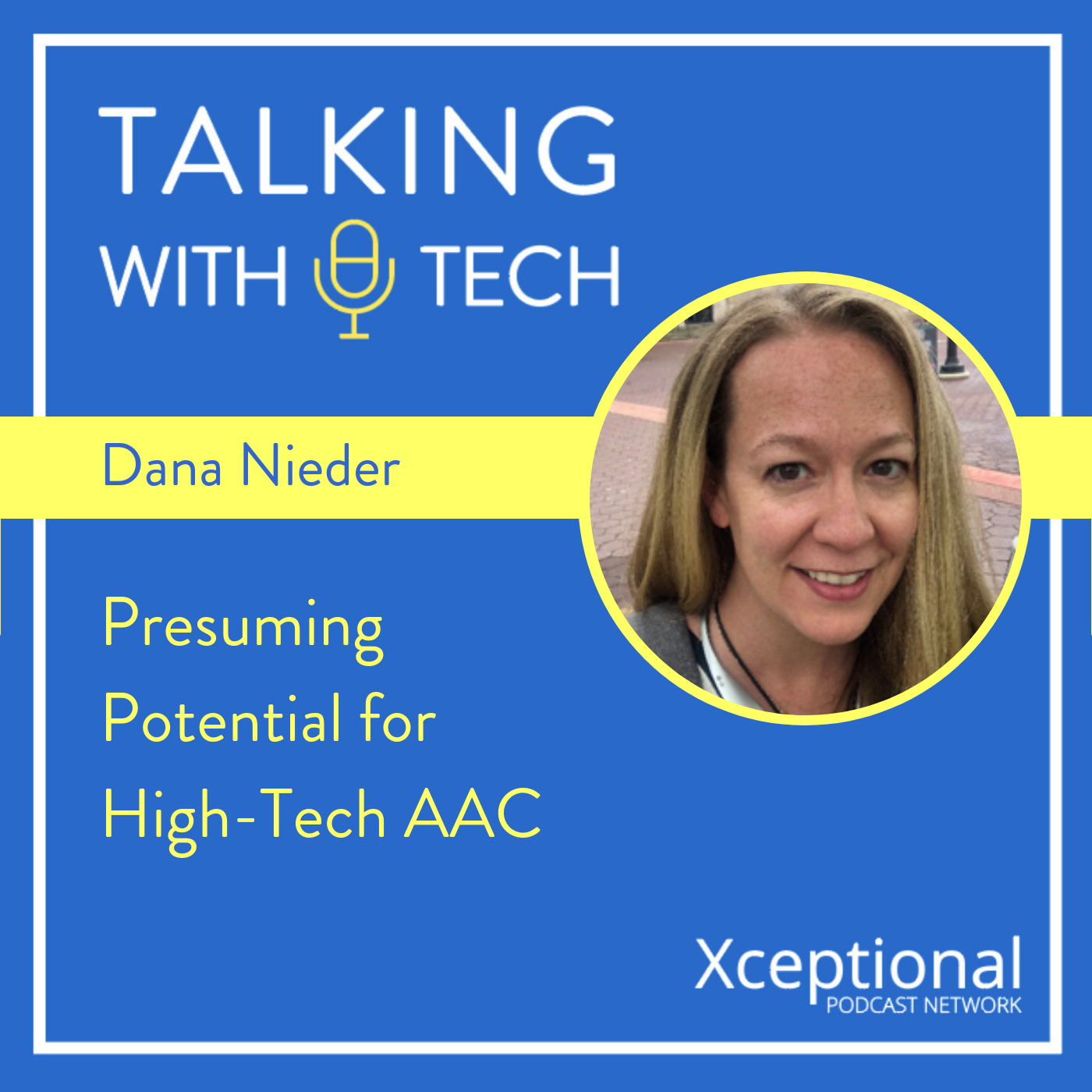 This week, TWT interviews Dana Nieder about her journey as an advocate, writer, AAC specialist, speech-language pathologist, and AAC mom! Dana shares about how she always presumed her daughter's potential, why she shared about her experiences on blogs and social media, and what her many experiences have taught her about AAC! Dana shares many helpful insights, including:
How to deal with members of the circle of support who believe that an AAC user must "prove" they can use a high-tech device before one is provided to them;
Why parents can be such valuable resources and why they are such a key part of any successful intervention;
Why everyone in the circle of support needs to believe an AAC intervention will be successful;
Why we must presume that people with complex communication needs have the potential to succeed;
How to "invest" in an AAC user's circle of support, and why their buy-in and motivation is critical to success;
Why we need to change how we support AAC depending upon both a person's role and his or her comfort level with AAC;
Why we should share AAC modeling videos with people who are unfamiliar with modeling on an AAC device;
Why watching a video of a successful adult AAC user can be so motivating to the circle of support; 
and much more!
We want to know what you think! You can connect with us at our Facebook group Talking with Tech, on Twitter, and Instagram (@talkingwithtech)! Also, please subscribe and post a review for us on iTunes- it helps others to find us!