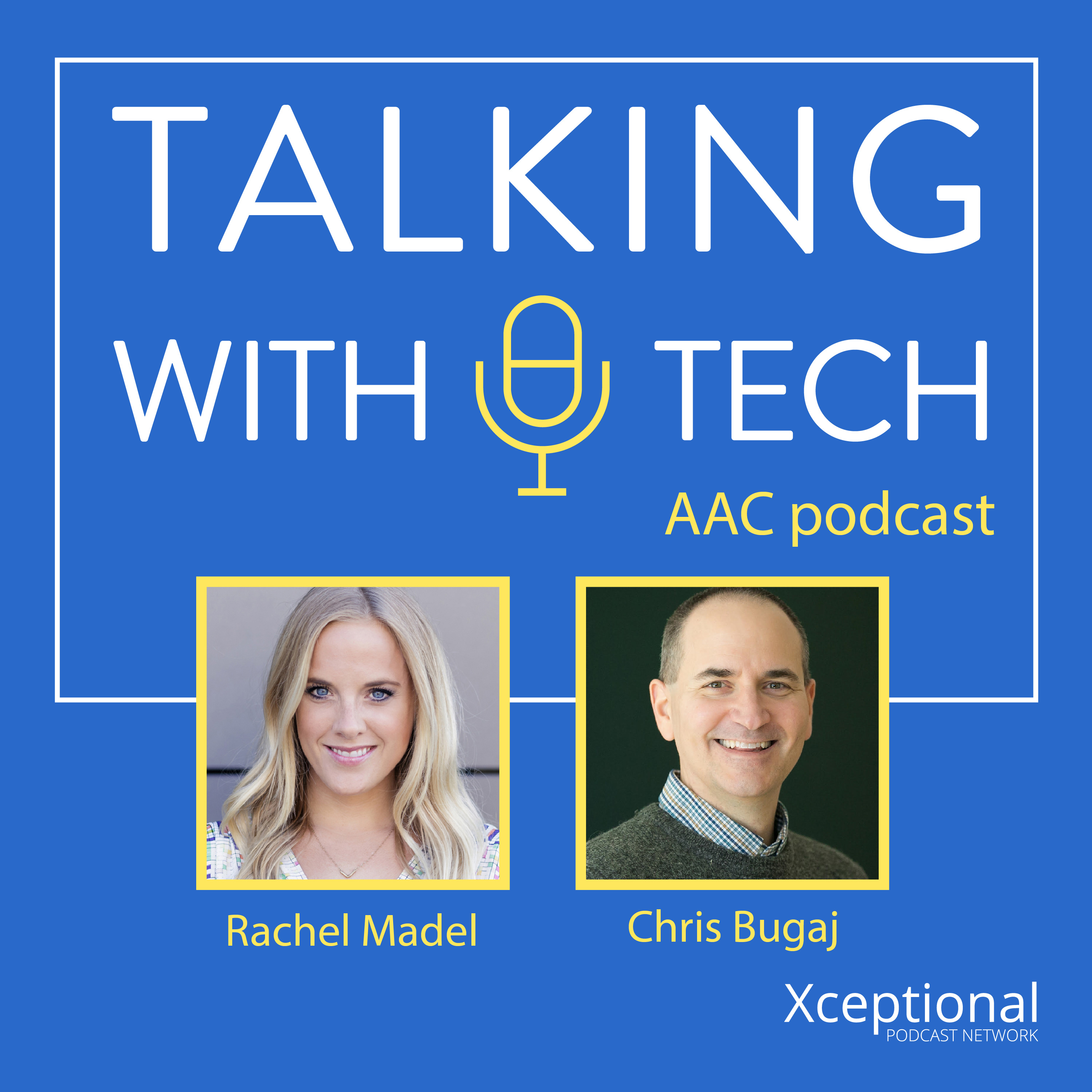 We need your help to keep Talking with Tech going strong! If you are a loyal listener, please support our podcast at patreon.com/talkingwithtech.
This week, Chris interviews Catherine Fredricks, a School-Based SLP & AAC Specialist with Wayne Township Public Schools. Catherine shares about her experience using AAC with students with a variety of needs (bilingual students, language-delayed students who are verbal, students with complex communication needs, etc) and how she builds excitement at school for a student's early progress with AAC.  Hearing about how she has built success and buy-in within the schools is useful and inspiring! Before the interview, Chris and his amazing wife Melissa Bugaj catch up on the latest at Melissa's school site! 
Key ideas this week:
🔑 Descriptive teaching is a way to reinforce and teach core language when we are discussing fringe words, especially during academic subjects. For example, instead of finding "ocean" or other fringe words during a science lesson, talk about the ocean - it is big, it is cold, etc. This allows for access to the curriculum while also reinforcing core language.
🔑  It can be difficult to get everyone on a school site "on board" with modeling & core language. Often, finding just one teacher to embrace AAC and work with the students can lead to others seeing the progress, which can create more buy-in for everyone.
🔑  When writing goals for students with complex communication needs, consider allowing for verbal responses as well as AAC responses in the goal (e.g., don't just write the goal for AAC). This respects the student's communication regardless of modality, and recognizes that verbal skills can grow with AAC skills.
Visit bit.ly/twtpod for access to previous episodes, resources, and CEU credits that you can earn for listening to TWT episodes!