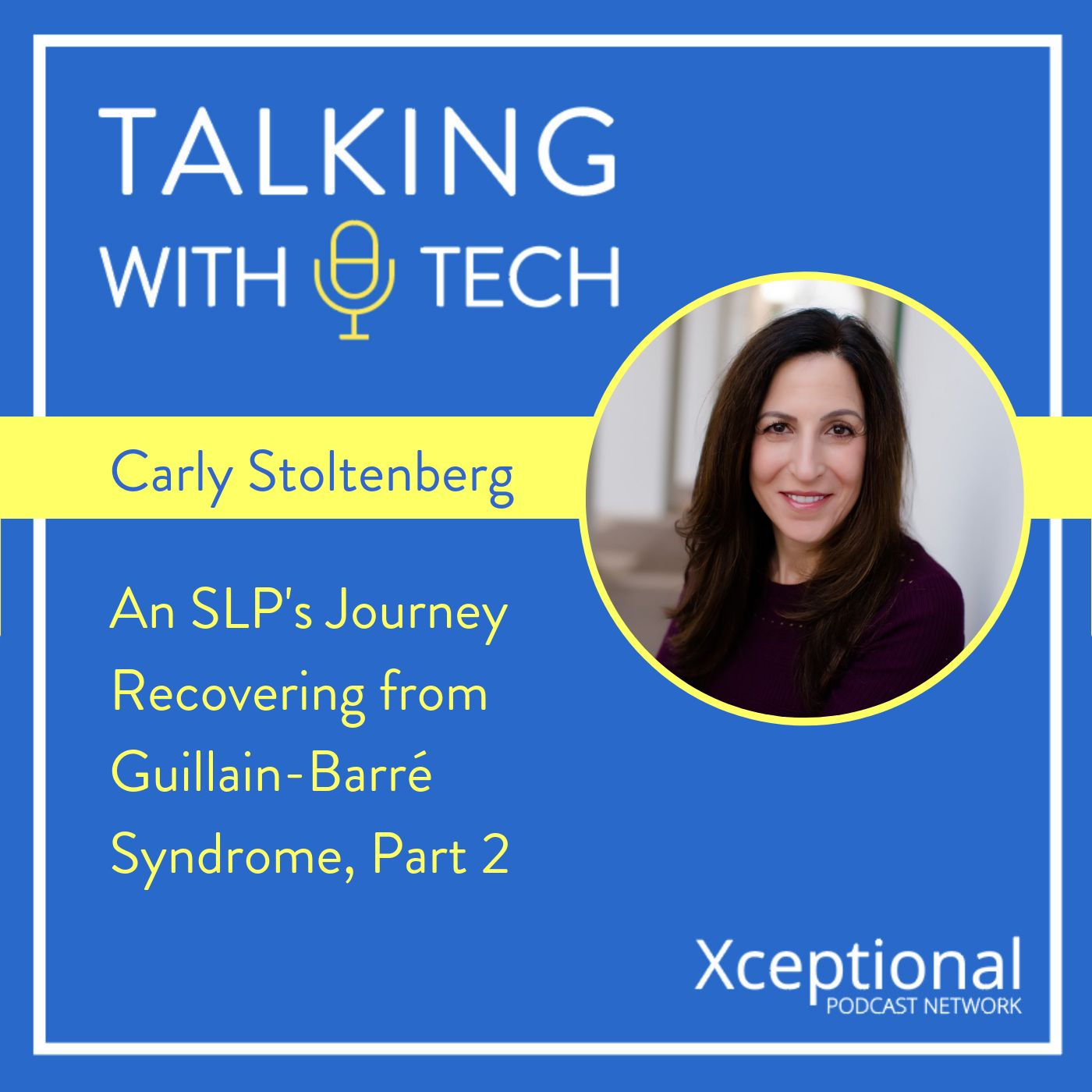 This week on TWT, we share the second half of Rachel's interview with Carly Stoltenberg! Carly is an SLP who was diagnosed with Guillain-Barré Syndrome (GBS) two years ago. At one point in her recovery, Carly was paralyzed and unable to speak. In the second half of the episode, Carly shares what she has learned about valuing the uniqueness of each person in our care, and why honesty about her struggles with GBS has led to greater, more meaningful connections with others!
Key ideas this episode:
🔑There are many ways to acquire AAC, and successful implementation doesn't always require the involvement of an "AAC expert."
🔑The "wrong" AAC is often better than no AAC at all.
🔑We should respect the differences in each patient, because there no "one size fits all" when it comes to a person's treatment and care.
For complete show notes for this episode, visit bit.ly/twtpodcast
Earn CEUs from listening to Talking with Tech at linktr.ee/talkingwithtech