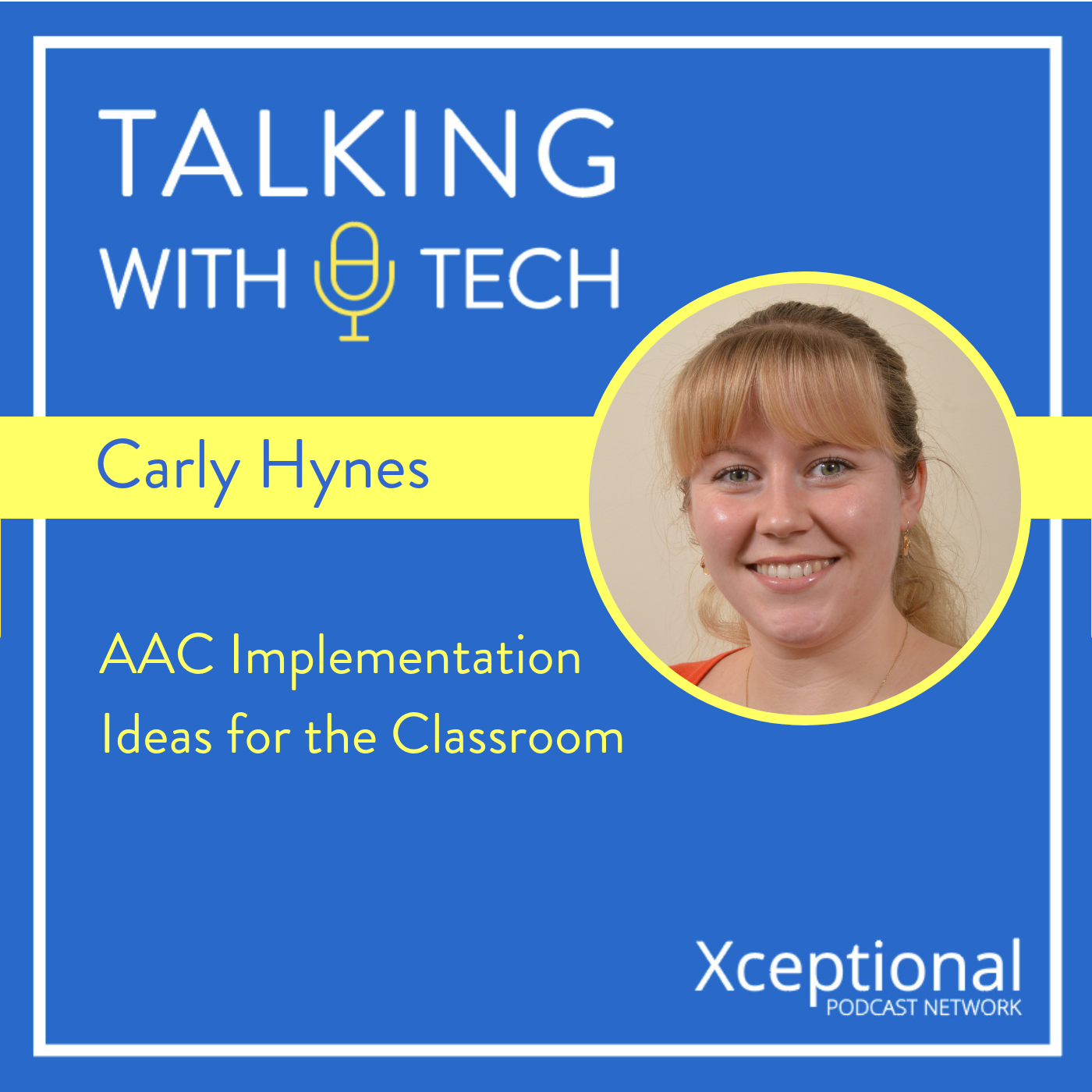 This week on Talking with Tech, Chris and Rachel talk about data management tools and technology that allows open lines of communication between caregivers, therapists, and parents. The TWT team also discusses the power of video clips for data collection, evidence of progress and team communication. Rachel mentions her latest obssession with the website "Loom" for video hosting and sharing. Chris and Rachel also mention a future "Listener Questions Answered" episode and ask listeners to send in their questions and comments and how to start earning CEU's for listening to "Talking with Tech" podcast at bit.ly/twtcorepd.
On this week's interview, Rachel speaks with Carly Hynes, a teacher from Liverpool who discusses AAC implementation in the classroom. Carly discusses her journey from one student with complex communication needs to now having over seventeen students currently at her school. She talks about managing multiple devices and team communication for each of her students. Carly describes her modified core word classroom approach and advocates for communication throughout all activities during the day. Rachel and Carly also discuss student motivation, following their line of interest, and why lesson plans need to stay flexible.
For more about Carly Hynes, check out her instagram at: www.instagram.com/sandfieldparkschool/
We want to know what you think! You can connect with us at our Facebook group Talking with Tech, on Twitter, and Instagram (@talkingwithtech)! Also, please subscribe and post a review for us on iTunes- it helps others to find us!