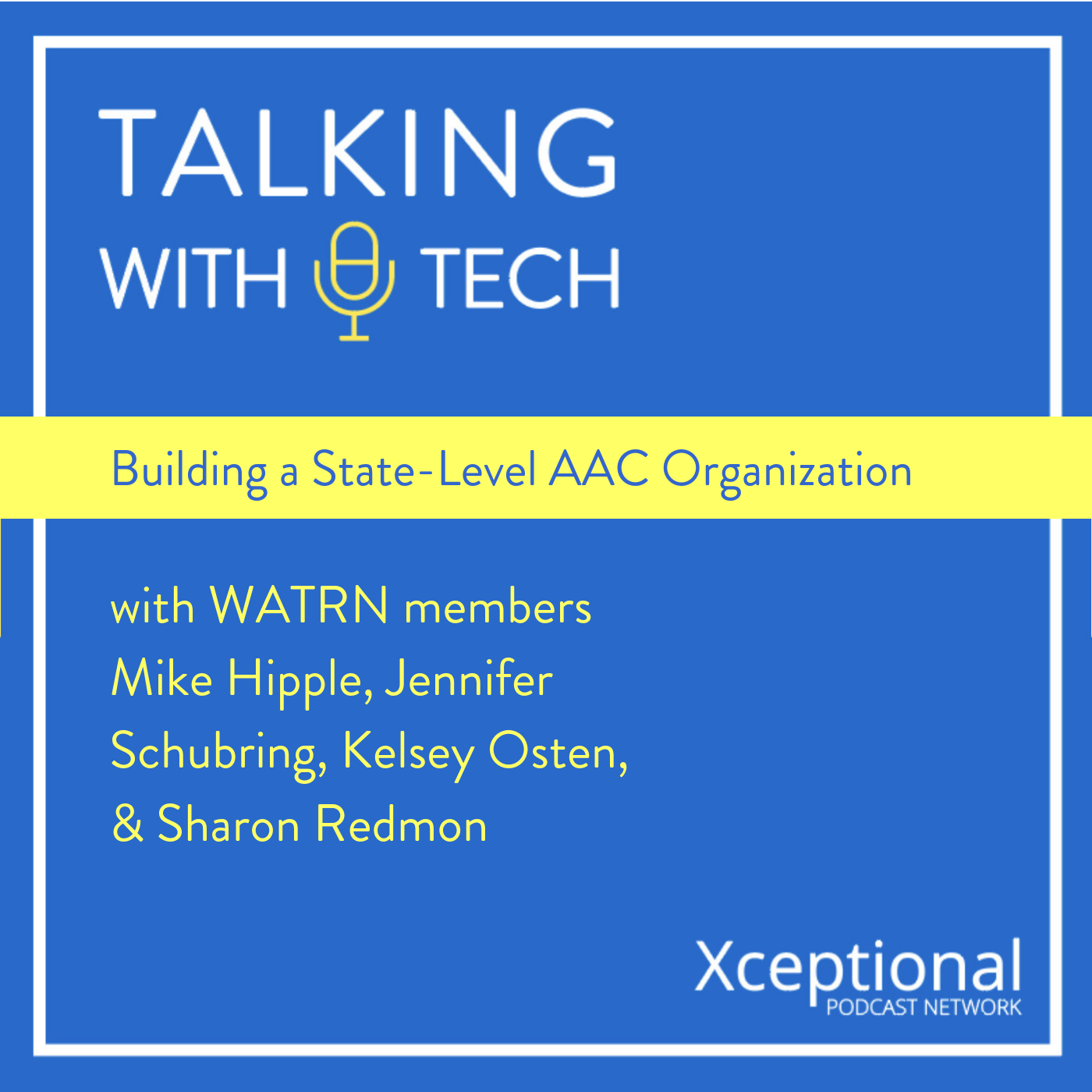 On this week's episode Rachel talks about her impromptu solo trip to Hawaii and how she balanced both disconnecting with technology and using technology to keep her connected to friends and family. Chris opens up a broader discussion about productivity hacks and minimalism with therapy materials.
In this week's interview, Chris talks with four members of the Wisconsin Assistive Technology Regional Network (WATRN) about creating a grassroots community to support AT & AAC. The four guests this week are WATRN Founder Mike Hipple and SLP/AT Specialists Jennifer Schubring, Kelsey Osten, and Sharon Redmon. They talk about how the defunding of Wisconsin Assistive Technology Initiative (WATI) inspired them to start a grassroots organization, WATRN, to meet the need for AT & AAC education and support in Wisconsin. Along with sharing information across the state, WATRN brings regional groups together to meet, share knowledge, and raise awareness about issues related to AAC! 
Don't forget to join the TWT FB Group where we will reveal the topic of the Live Event on March 31st 8:00 EST/ 5:00 PST! 
Also, be sure not to miss Rachel's course in the free Special Apps Update Conference taking place on March 27th at 8:00 EST/5:00 PST. You can sign up for free at www.specialappsupdate.com with the code: XEDSAU19.
We want to know what you think! You can connect with us on Twitter and Instagram (@talkingwithtech)! Also, please subscribe and post a review for us on iTunes - it helps others to find us!
Links:
Wisconsin AAC Network: www.wisconsinaacnetwork.org