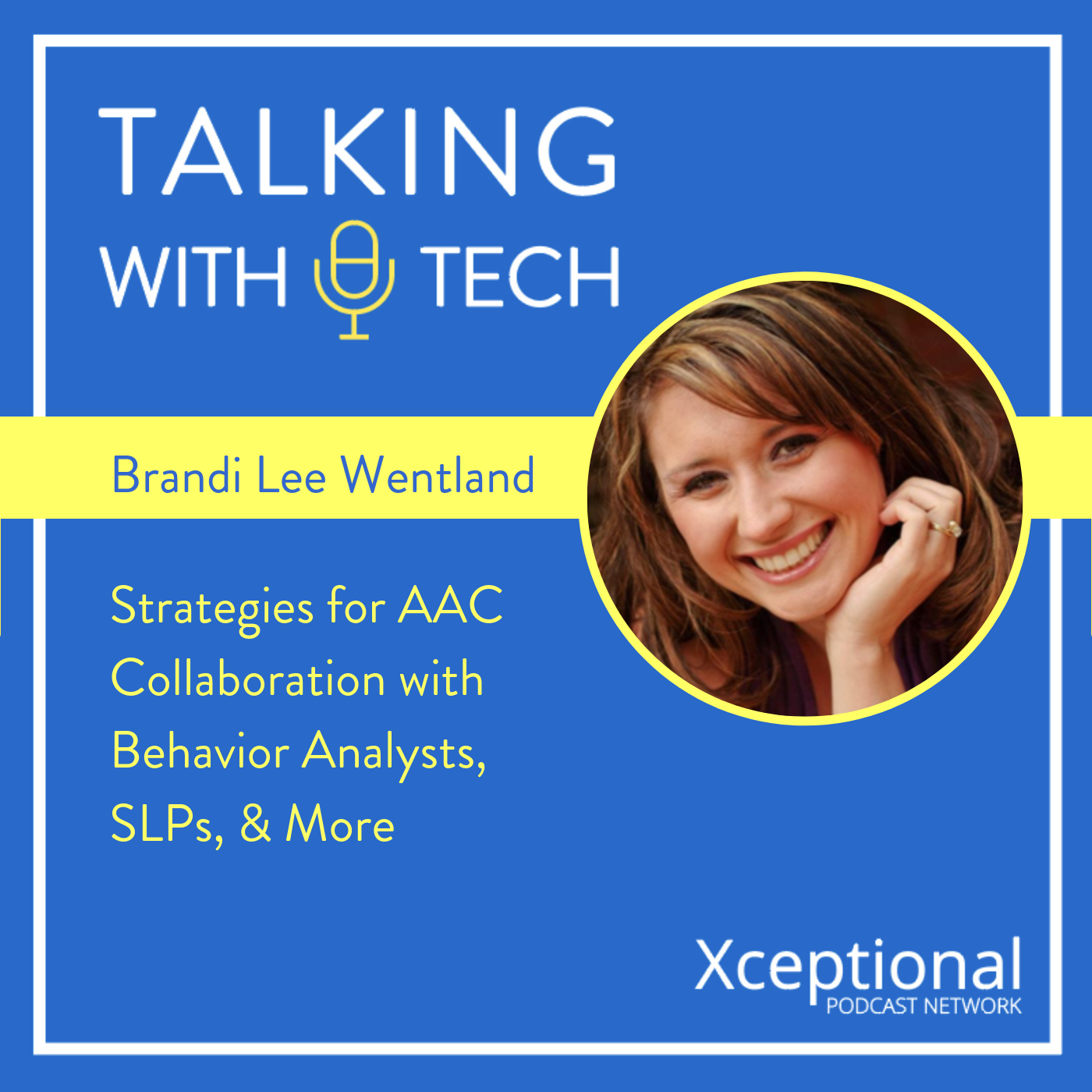 We need your help to keep Talking with Tech going strong! If you are a loyal listener, please support our podcast at patreon.com/talkingwithtech.
This week, Chris interviews SLP & AAC Specialist Brandi Lee Wentland, owner of We Speak AAC!  Brandi shares lots of helpful strategies for working with AAC users, including collaborating with other professionals, using a reinforcement matrix, helping others to get started on their AAC journey, and more!
Key ideas this week include:
🔑The cost of agreeing to increase speech therapy minutes can be much greater for a district than vs the cost of a device, but a request to increase speech minutes may be much less scrutinized in some settings than a request for AAC.
🔑BCBAs want research, preferably research of a certain type. Instead of debating the merits of some AAC research, more productive conversations can be had about video modeling, functional language, and utilizing AAC with motivating activities.
🔑Increasing the number of communication partners that model AAC with an AAC user both a) increases their exposure to language overall and b) demonstrates respect for the AAC user's chosen mode of communication.
Visit bit.ly/twtpod for access to previous episodes, resources, and CEU credits that you can earn for listening to TWT episodes!