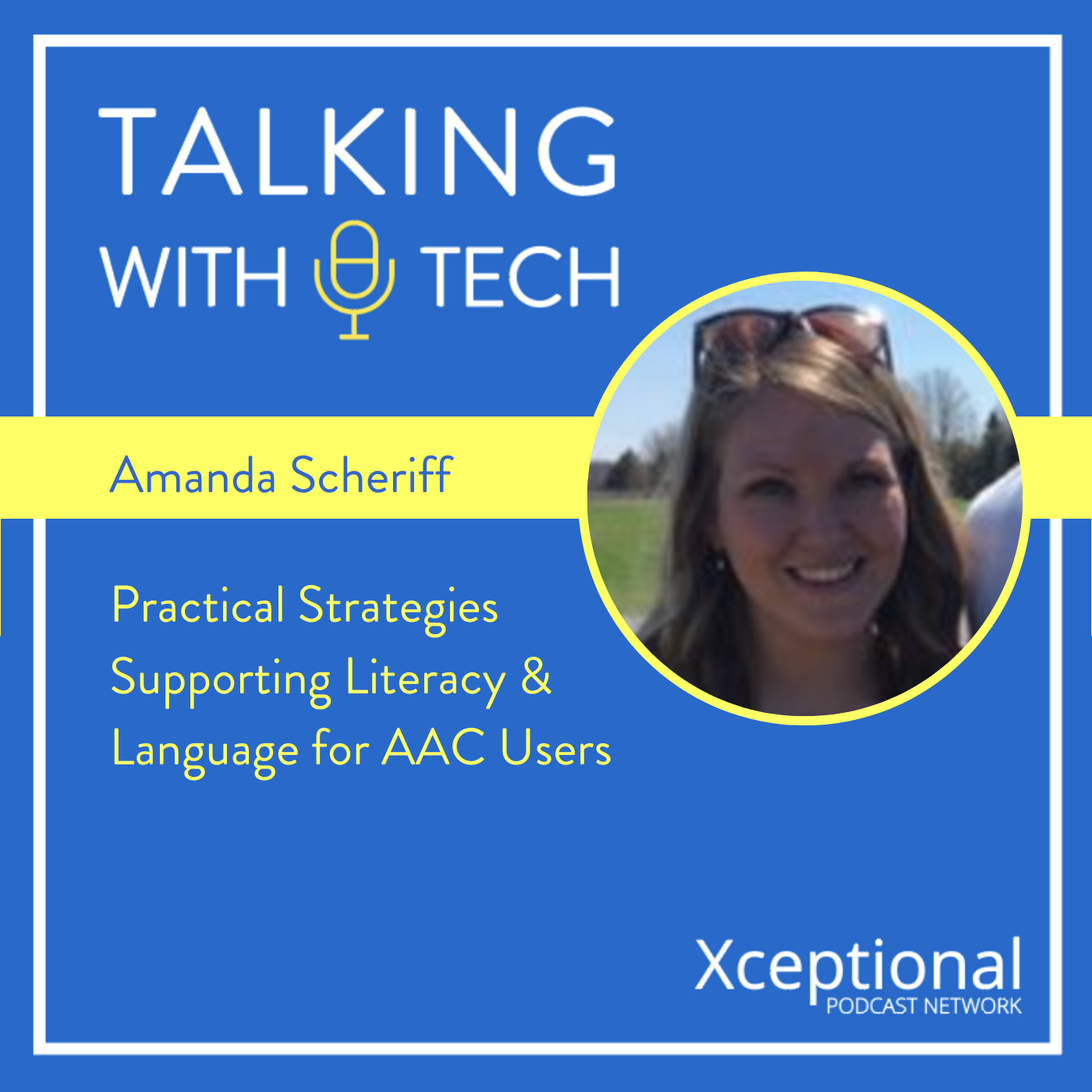 We need your help to keep Talking with Tech going strong! If you are a loyal listener, please support our podcast at patreon.com/talkingwithtech.
This week, Rachel and Chris interview Amanda Scheriff, an SLP working with students with complex communication needs at the Labbb Educational Collaborative in Lexington, MA! The Labbb Collaborative is a multi-district collaboration providing special eduction services that promote inclusion and independence. Amanda works with the Labbb's multiple handicap program and social/emotional program, and she has lots of great practical advice and strategies to share!
Key ideas this week include: 
🔑 The "Symbol It" app is a speech to symbol app that takes speech input and will display the corresponding symbols/text. This can be a great way to avoid using an AAC user's device to give them commands ("Sit down"). 
🔑 Asking AAC users which greetings, slang, humor, etc they would like on their device is a great way to increase interest in communicating with others, especially peers.
🔑 Amanda uses Carole Zangari's "Tell Me: AAC in the Preschool Classroom" curriculum with her students as a way to provide structured reading and writing lessons focused on core language & familiar books.
Visit bit.ly/twtpod for access to previous episodes, resources, and CEU credits that you can earn for listening to TWT episodes!