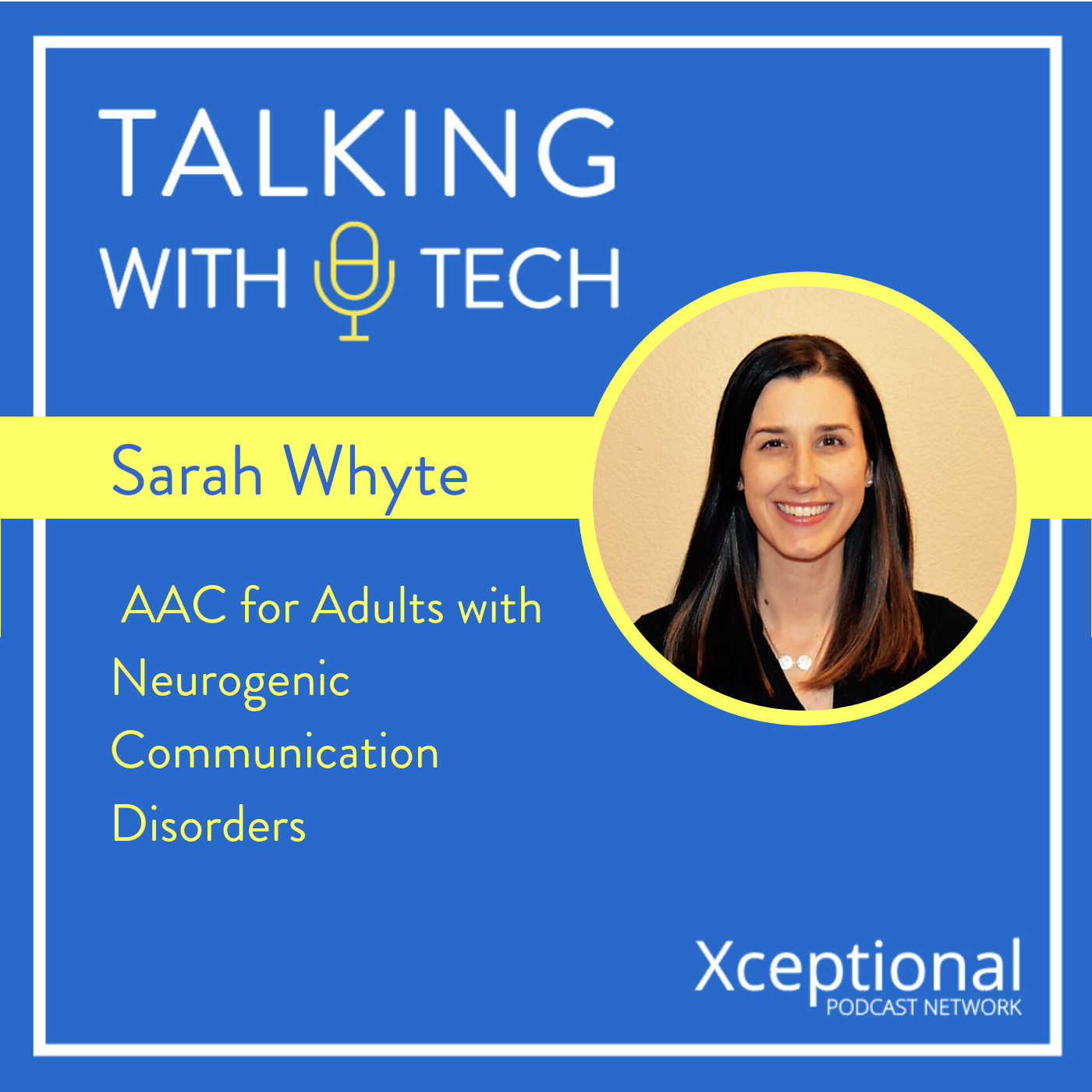 On this week's episode of Talking with Tech, Rachel interviews Sarah Whyte, a Certified Brain Injury Specialist and Assistive Technology Professional (ATP) specializing in AAC & AT for the adult neurogenic population. Sarah has instructed the AAC course at Vanderbilt University and led the AAC program for outpatient neurogenic rehabilitation at Vanderbilt Medical Center. She has presented on numerous occasions about AAC for the adult neurogenic population, including acute-care patients, ALS patients, and aphasia patients.
Before the interview, Chris shares an experience from work with a colleague about an eye tracking system. Rachel and Chris then briefly discuss end of life care and AAC for populations with regressing communication and motor skills. They also touch on grief and the counseling component involved in both children and adults with complex communication needs.
Links:
For Sarah's webinar on managing communication deficits with ALS patients, go to speechpath.com.
Interested in earning CEU's by listening to "Talking With Tech"? Check out our course at bit.ly/twtcorepd.