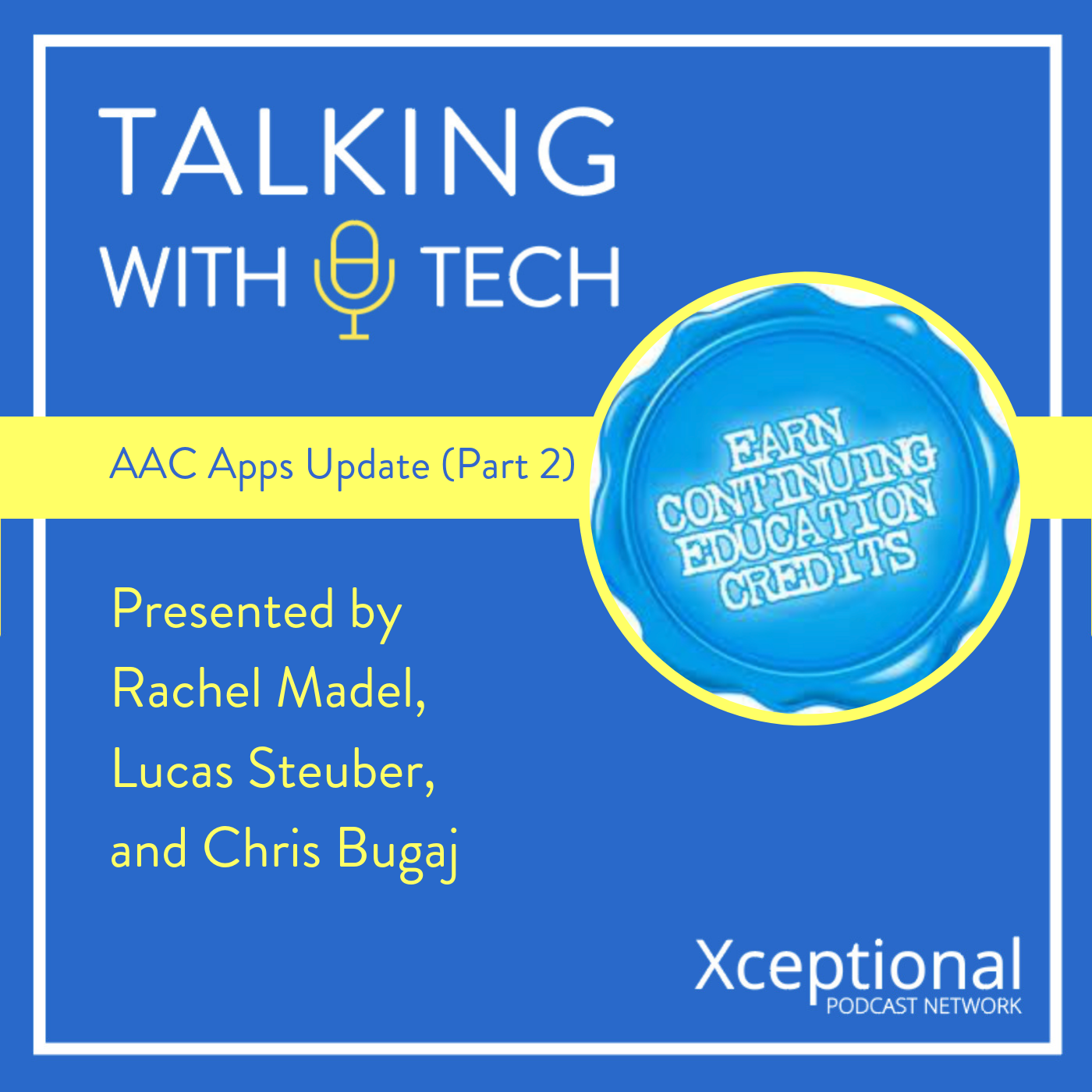 Listen to part 1 of the AAC Apps Update last week, then head to bit.ly/techceu to earn CEU credit for listening to both of these episodes!
This week, the TWT team is pleased to share the second half of the AAC Apps Update 2018! This conference session was originally presented by Lucas, Chris, and Rachel as part of the Special Apps Update Conference 2018. 
Before we present this week's session, Chris and Rachel discuss Rachel's recent hand injury, ideas for improving aided language input, and more! 
Key ideas this week include:
🔑 Important features to look for in AAC applications.
🔑 Using  parallel-talk vs self-talk when working with adults over 60+
🔑 App ideas & strategies for challenging AAC assessments.