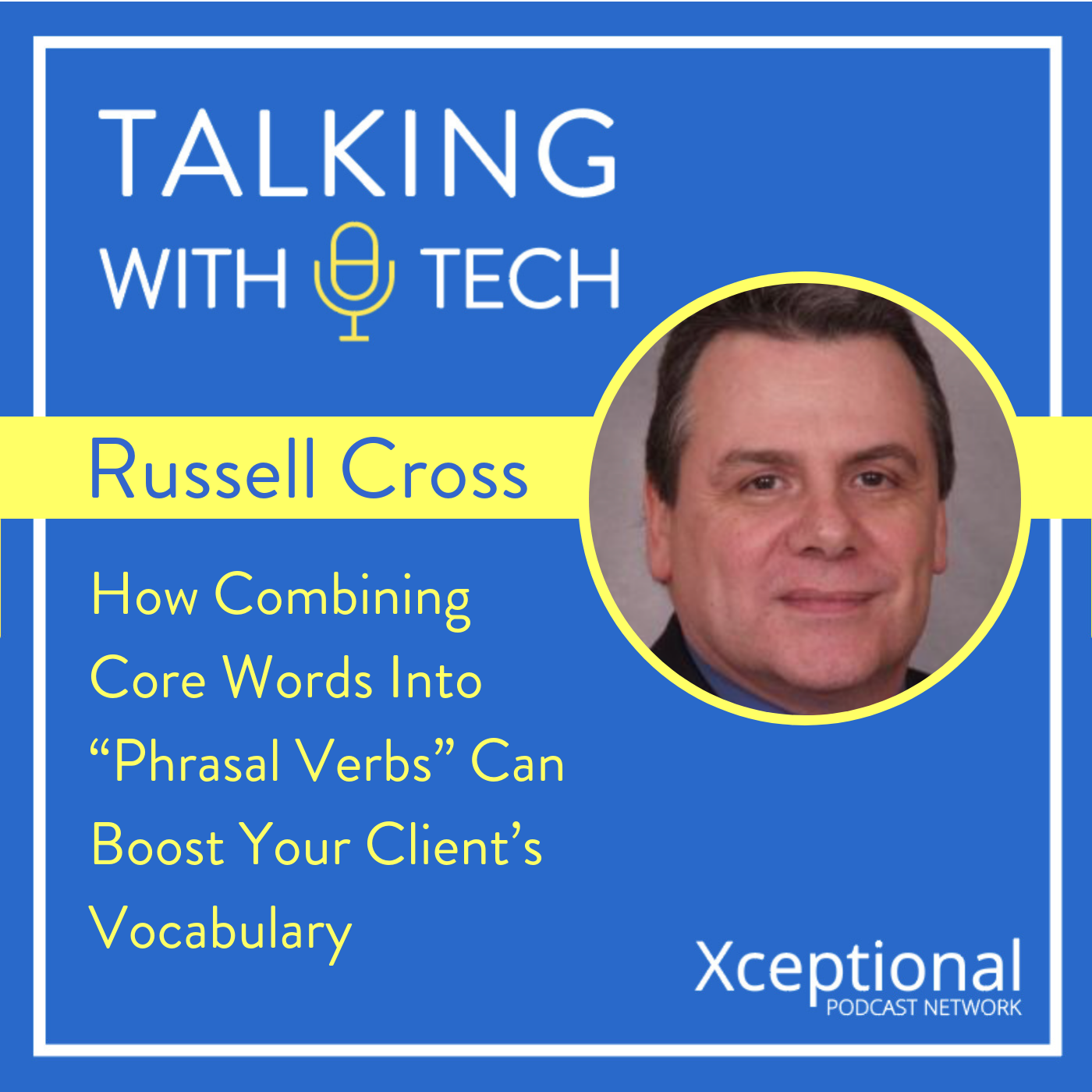 This week, the TWT team interviews Russell Cross of the Prentke Romich Company! Russell is one of the authors of the Unity language system that's been embedded in all PRC devices since 1996 and has spent over 30 years working in the field of AAC!
Before the interview, Rachel and Chris discuss two of the important ideas covered in the interview: "phrasal verbs" and "key words". Phrasal verbs are essentially combinations of verbs with small words that, in combination, mean something new (e.g., "get up," means something very different than "get"). Chris and Rachel discuss how a "core word of the week" approach doesn't usually emphasize combined words, and how explicit instruction on combining core words AAC users already know can be a great way to build more vocabulary.
Rachel and Chris also talk about "key words", another idea discussed by Russell in the interview. "Key words" are the core and fringe words that are important to a particular person at a particular time. For example, "Santa" is a word that may only be important for a particular time of year, and the name of a person's dog is usually more important to the owner. Teaching key words may help build functional vocabulary in a more personalized and motivating way.
Rachel shares her experiences in the schools recently, including her efforts to find time to teach core words, her challenges with "pushing in" to classrooms for therapy, and the impact of teacher and aide turnover in the classroom. Chris and Rachel discuss the importance of finding small opportunities in the school day to teach core words, and how "finding time in between the lesson" can provide for more language learning opportunities without removing any other instruction.
Next, Chris talks with Russell Cross about phrasal verbs, key words, and his experiences  at PRC, including helping to develop the Unity language system. First, Russell shares about why the biggest cost of an AAC solution is almost always going to be the costs related to learning the device and help with implementation, not the cost of the device itself. Even if you provide a device to a student, they will not usually learn it without help and instruction. Second, Russell and Chris talk more in-depth about phrasal verbs and how they can be used to boost vocabulary. Finally, Russell discusses the concept of "key words" and why they can be so useful and motivating in vocabulary development!
Links:
 Phrasal Verbs: Usage and Acquisition By Emilie Riguel: http://bit.ly/phrasalverbsacquisitionresearch
 28 ways to Boost your Client's Vocabulary by Speech Dudes: https://speechdudes.wordpress.com/tag/phrasal-verb/